Law enforcement groups blasted Vice President Joe Biden for again suggesting training police to shoot suspects "in the leg" is a viable way to avoid fatalities, decrying the proposal as dangerous and ignorant.
During an ABC News town hall Thursday, Biden gave the shooting advice while talking about broader police reforms, which have been on the public conscience since the killing of George Floyd sparked nationwide racial unrest. 
"There's a lot of things we've learned and it takes time, but we can do this," Biden said. "You can ban chokeholds … you have to teach people how to de-escalate circumstances. … Instead of anybody coming at you and the first thing you do is shoot to kill, you shoot them in the leg."
Police officers and law enforcement groups pounced on the suggestion that officers would train to shoot someone in the leg rather than "center mass," the largest part of the body that has long been the firearms training target.
John Evans, president of the Buffalo Police Benevolent Association, told Fox News that Biden's suggestion is "absolutely ridiculous" and "incredibly ignorant."
"The guy's clueless," Evans said. "And I know he's just trying to appease his left-wing base but it's a really foolish statement."
POLICE GROUPS CRITICIZE BIDEN SUGGESTION THAT COPS BE TRAINED TO SHOOT KNIFE-WIELDING ATTACKERS 'IN THE LEG'
Joe Gamaldi, vice president of the national Fraternal Order of Police, dismissed Biden's suggestion as "completely ridiculous, "unrealistic" and a "pandering talking point."
"Shootings are dynamic situations and we shoot to stop the threat," Gamaldi told Fox News. "It's incredibly difficult to hit a moving target."
The Fraternal Order of Police has endorsed President Trump.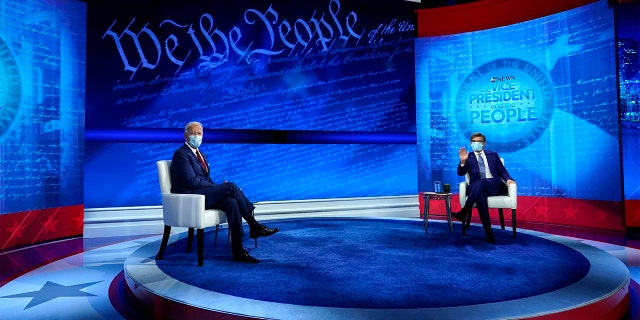 Read the full article at www.foxnews.com