An Air Force veteran newly elected to represent an oil-rich Texas district said President-elect Joe Biden's proposals on taxes, and the oil and gas industry are "extremely alarming."
August Pfluger, a former national security adviser to President Trump, said American energy independence is a key security priority, and he'll stand up for oil and gas jobs as a Republican member of Congress.
"We're going to do everything we can to continue to fight for things like energy independence," Pfluger, a former fighter pilot, told Fox News. "…It is job No. 1 for me that we fight against anything that we see from a Biden administration or executive order."
DR. RONNY JACKSON, NEW TEXAS CONGRESSMAN, SAYS JOE BIDEN SHOULD HAVE COGNITIVE TEST LIKE TRUMP DID
Pfluger, a first-time politician from San Angelo, was elected Nov. 3 to represent Texas's 11th District, following the retirement of GOP Rep. Mike Conaway. The 29-county district stretches throughout west-central Texas and includes the oil-producing Permian Basin. Pfluger dubs his district "an instrument of national security."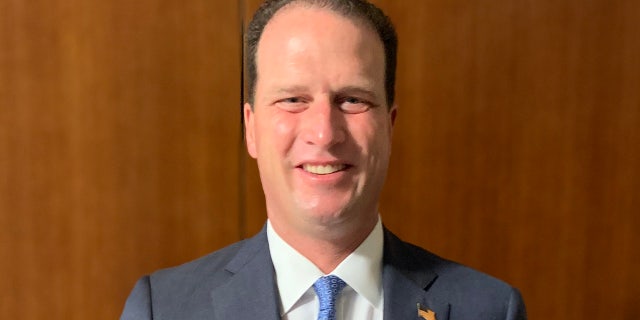 Traveling to Washington recently for congressional orientation, Pfluger, 42, said Biden's agenda could hurt his district and hamper affordable energy.
"When you look at the 2017 tax reform and [Biden] wanting to increase taxes on Day One," Pfluger said. "When you look at the statements that he's talked about … absolutely denying permitting for federal lands or federal waters for drilling. There's a number of things I think are extremely alarming that would affect our district and the ability to provide that affordable, reliable energy."
Biden raised eyebrows at the final presidential debate when he said he wanted to "transition" away from oil in favor of renewable energy. He later clarified that he didn't mean putting an end to the oil…
Read the full article at www.foxnews.com