The PUNCH: Senators on Wednesday threatened to impeach the President, Major General Muhammadu Buhari (retd.), over the worsening insecurity in the Federal Capital Territory, Abuja, and the country at large.
---
The Guardian: Piqued by worsening insecurity in the country, Senators, across political parties, yesterday, gave President Muhammadu Buhari an ultimatum of six weeks to properly address the situation or face immediate impeachment.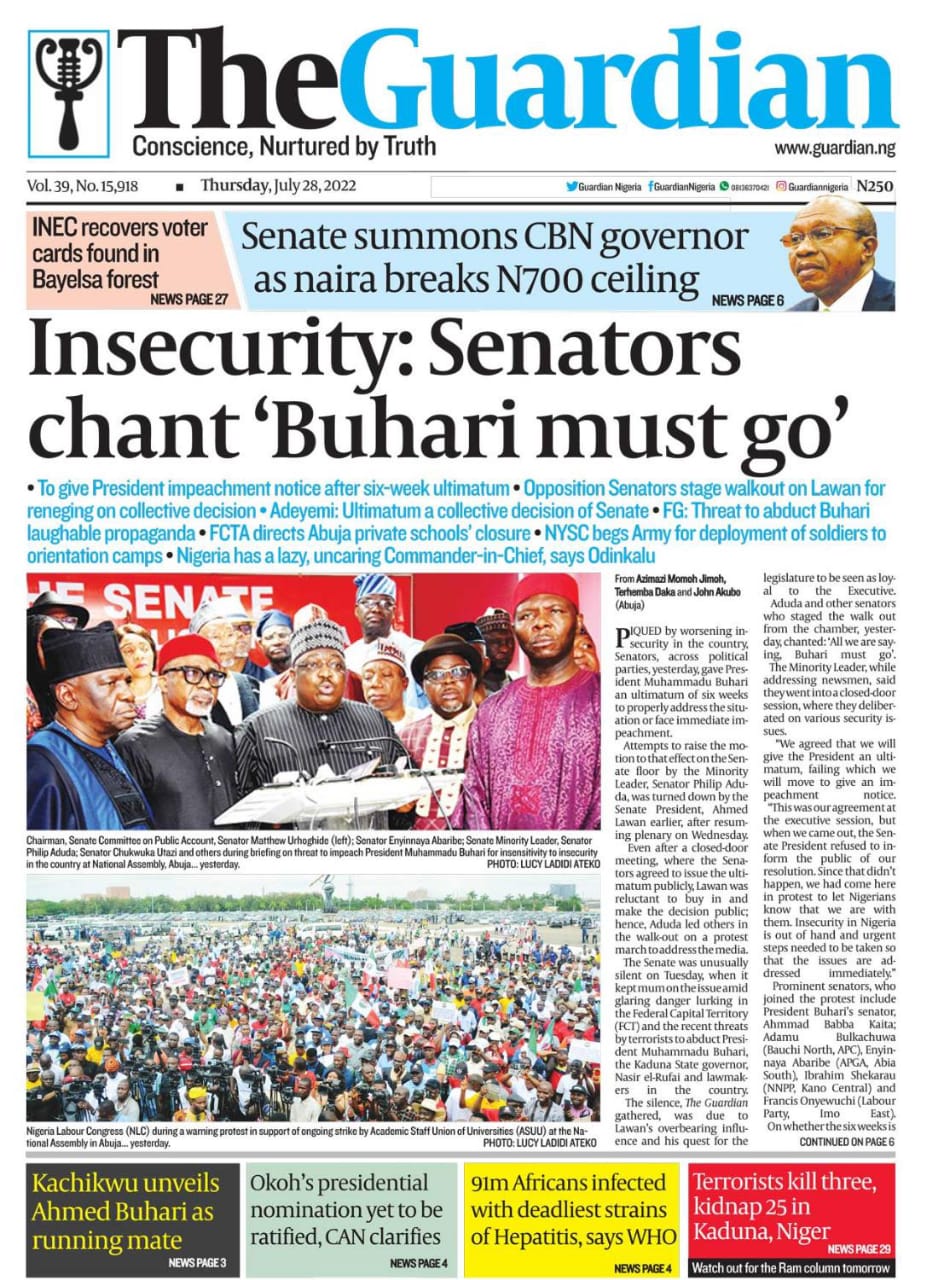 ---
The Nation: There was uproar in the Senate yesterday, following the call for the impeachment of President Muhammadu Buhari by Peoples Democratic Party (PDP) senators over worsening insecurity.
---
Daily Trust: Hours after senators threatened to impeach President Muhammadu Buhari if the current security situation did not improve, the president summoned an emergency meeting of the National Security Council for today.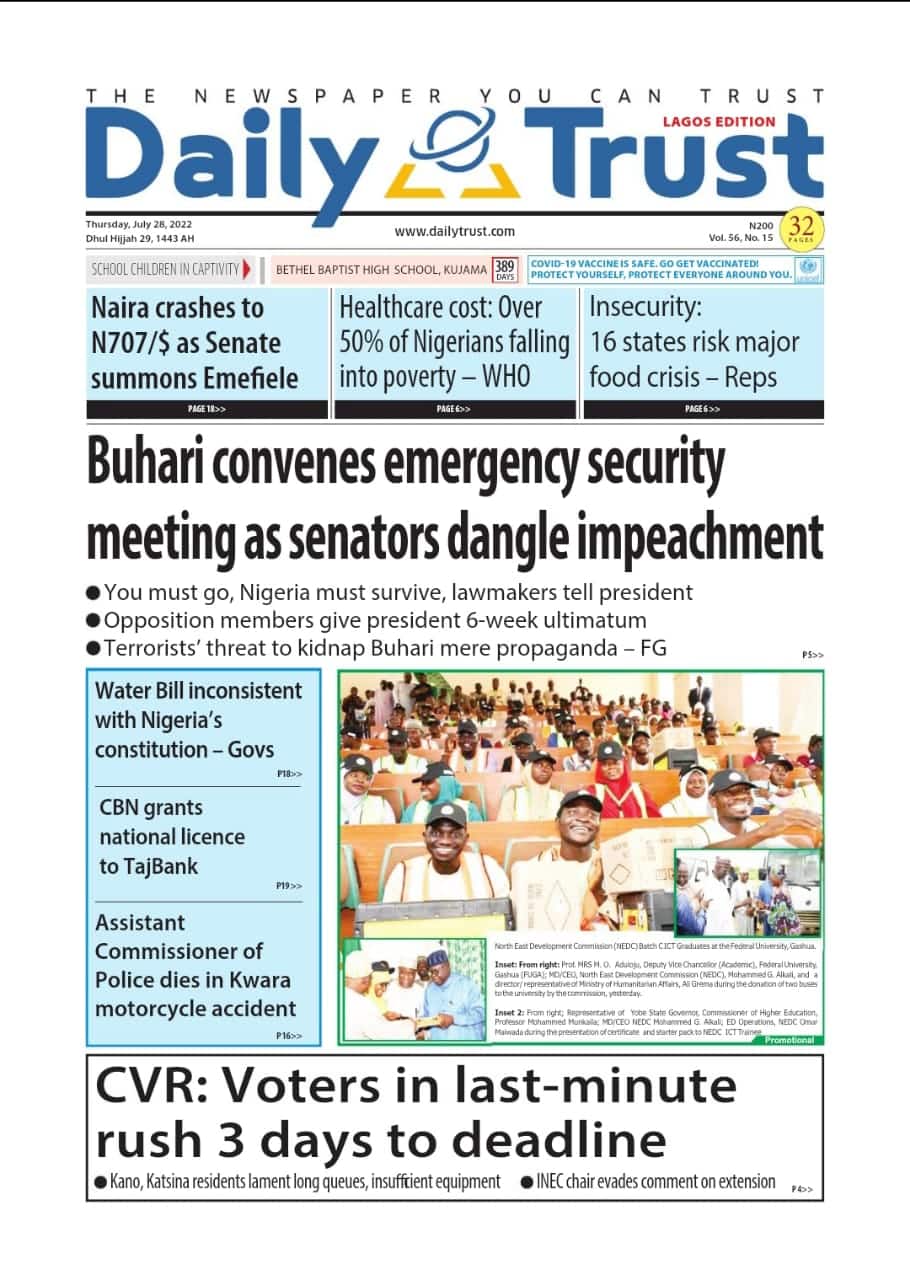 ---
Daily SUN: Worried by worsening security situation, senators elected on the platform of the ruling All Progressives Congress (APC), Peoples Democratic Party (PDP), and other opposition parties, yesterday, threatened to commence an  impeachment proceeding against  President Muhammadu Buhari.