Daily Star
The Daily Star warns its readers that Chinese spies could allegedly use microchips in fridges, doorbells and laptops to keep tabs on people in Britain in their own homes.
i
The i reveals the Treasury has ruled out tax cuts after Jeremy Hunt was surprised by the extent of the UK's borrowing that was reportedly caused by the government's decision to cap energy prices this winter.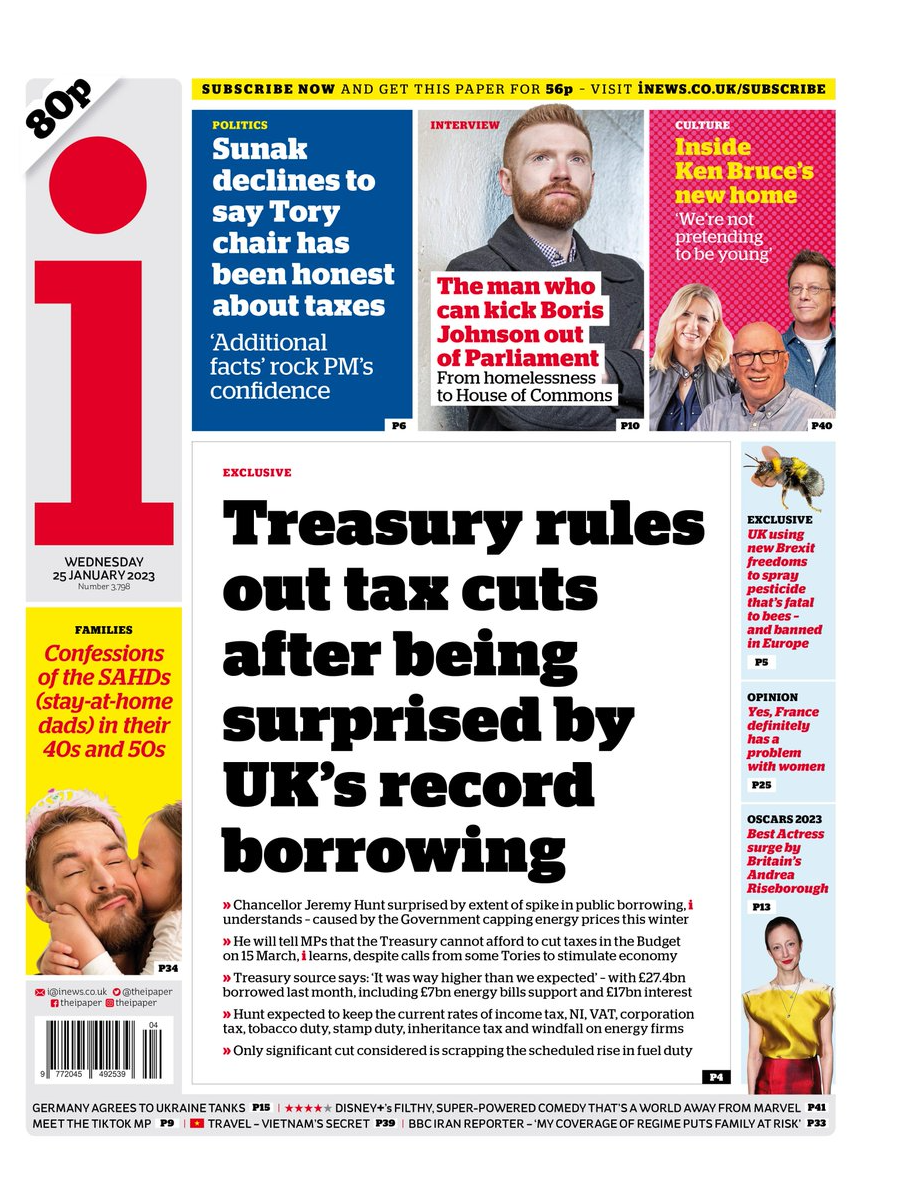 The Times
The Times leads on the news that Britain's economy isn't bouncing back fast enough according to the Office for Budget Responsibility. The spending watchdog has reportedly told the chancellor, Jeremy Hunt, that it over-estimated the prospects for growth last year and is planning to revise down its forecasts.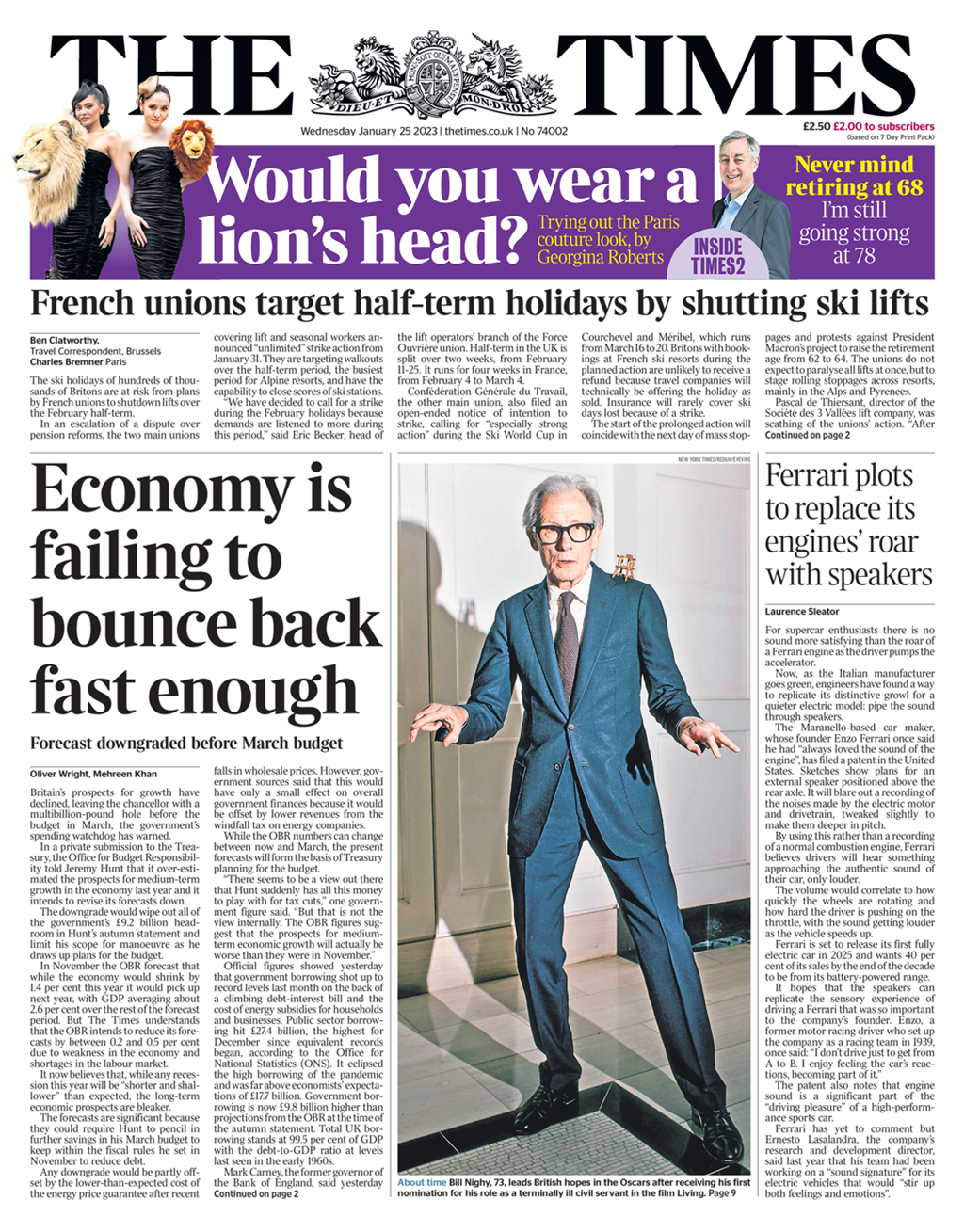 Daily Express
The Daily Express issues a warning to the chancellor over a controversial Treasury plan which could see the state pension age raised to 68 – 11 years earlier than planned.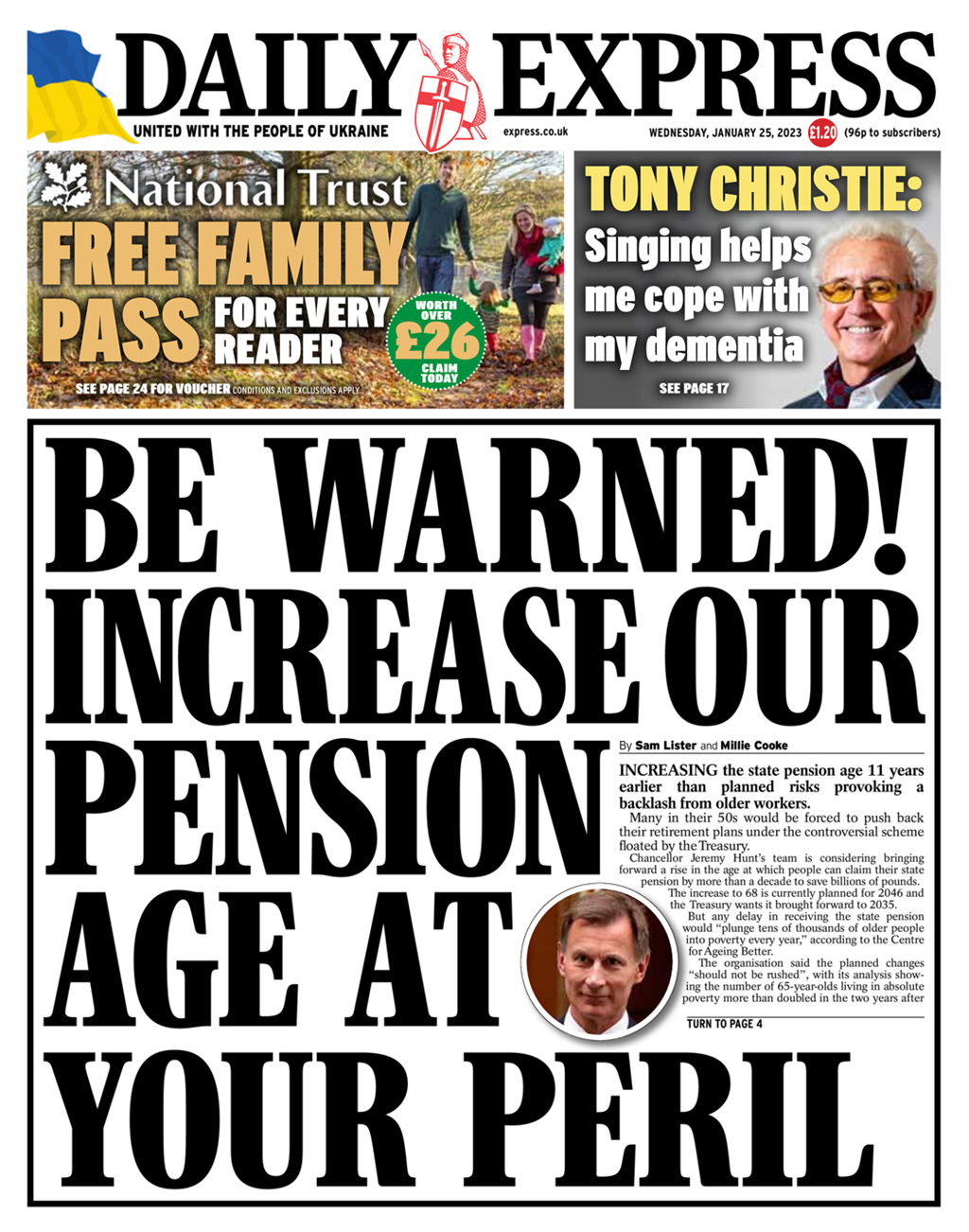 Daily Mirror
The Daily Mirror reveals that someone is killed by an offender on probation every six days in Britain. The picture shows Zara Aleena, who was murdered by Jordan McSweeney nine days after he was released on licence from prison.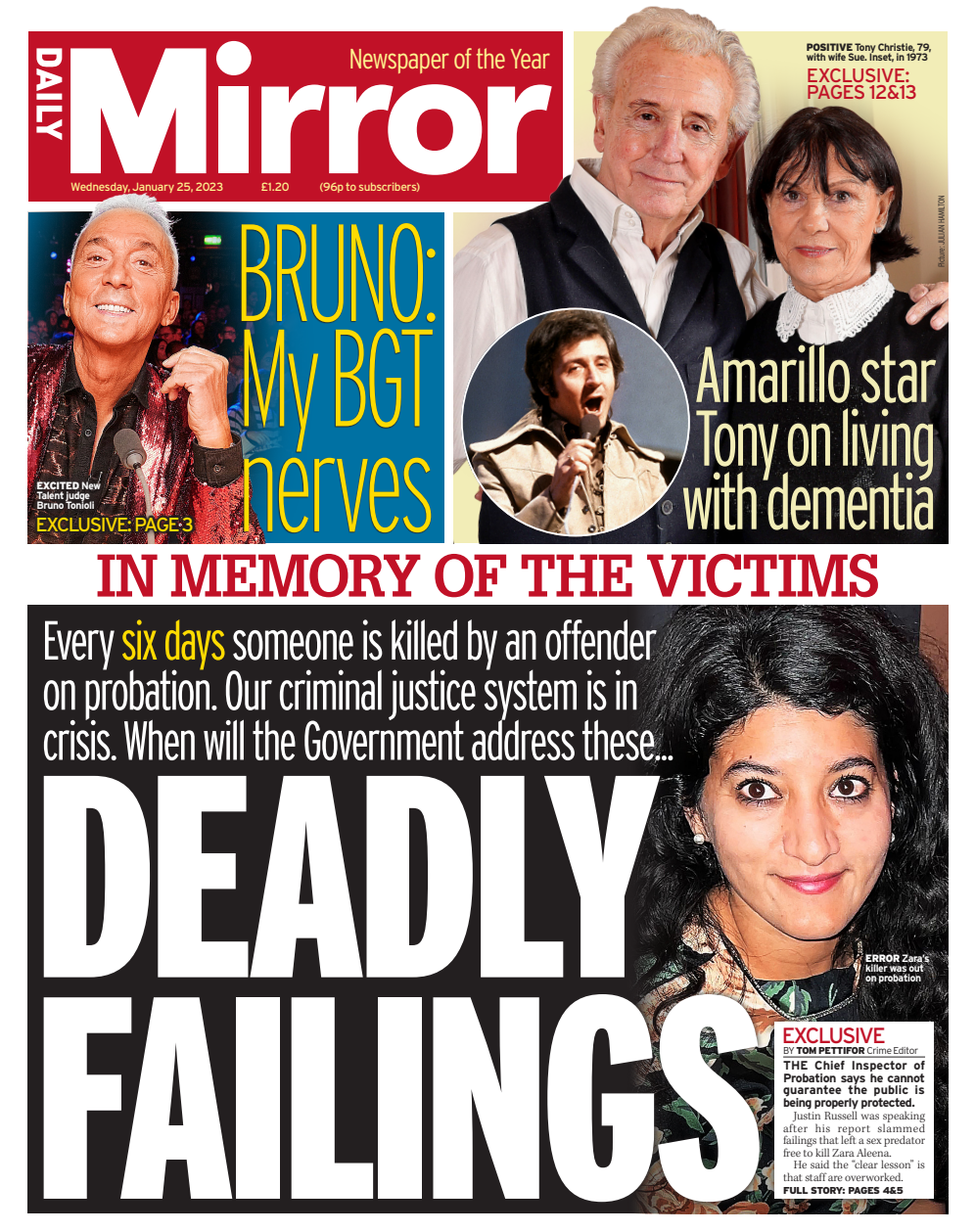 The Daily Telegraph
The Daily Telegraph calls the decision by Germany and the US to send tanks to Ukraine a "hammer blow" for Vladimir Putin, saying that the West is now poised to send nearly 200 of the vehicles to bolster Kyiv's forces.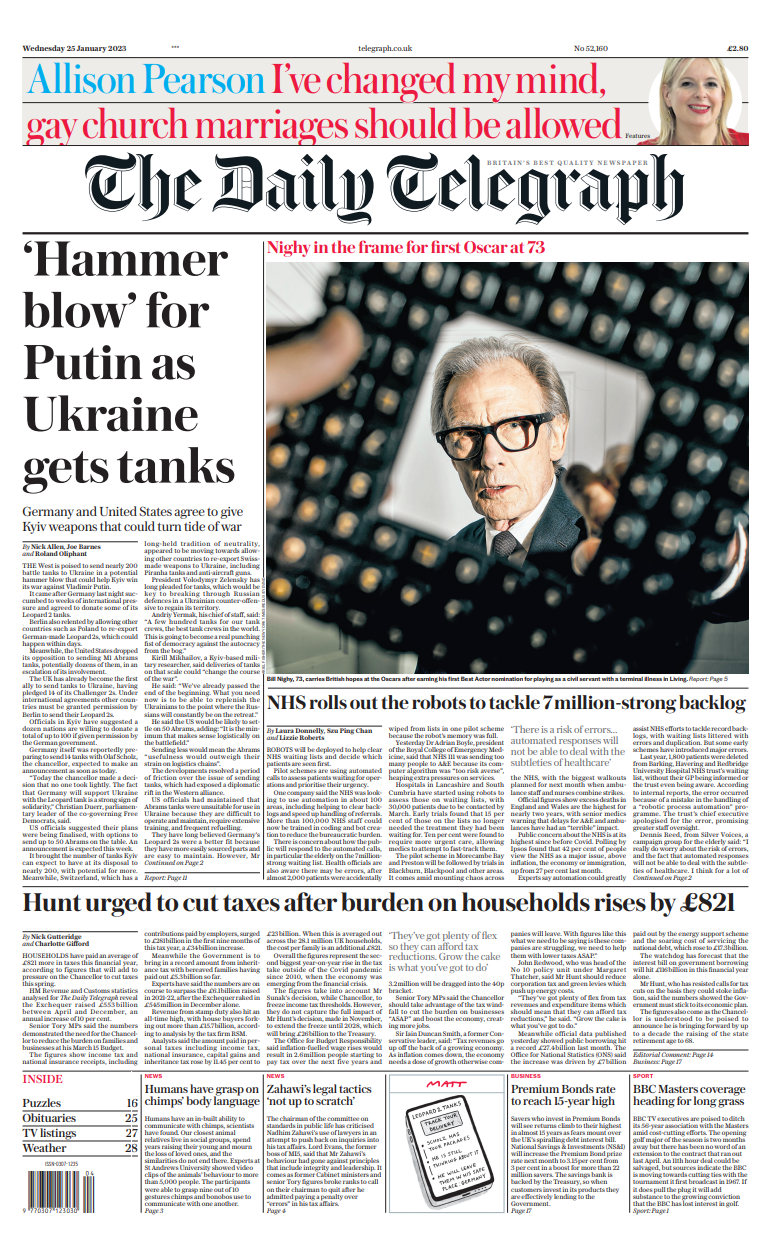 Daily Mail
The Daily Mail leads on the news that the UK's national debt has hit £2.5tn – and urges the chancellor to "go for growth", stating that the figure equals 99.5% of Britain's yearly economic output.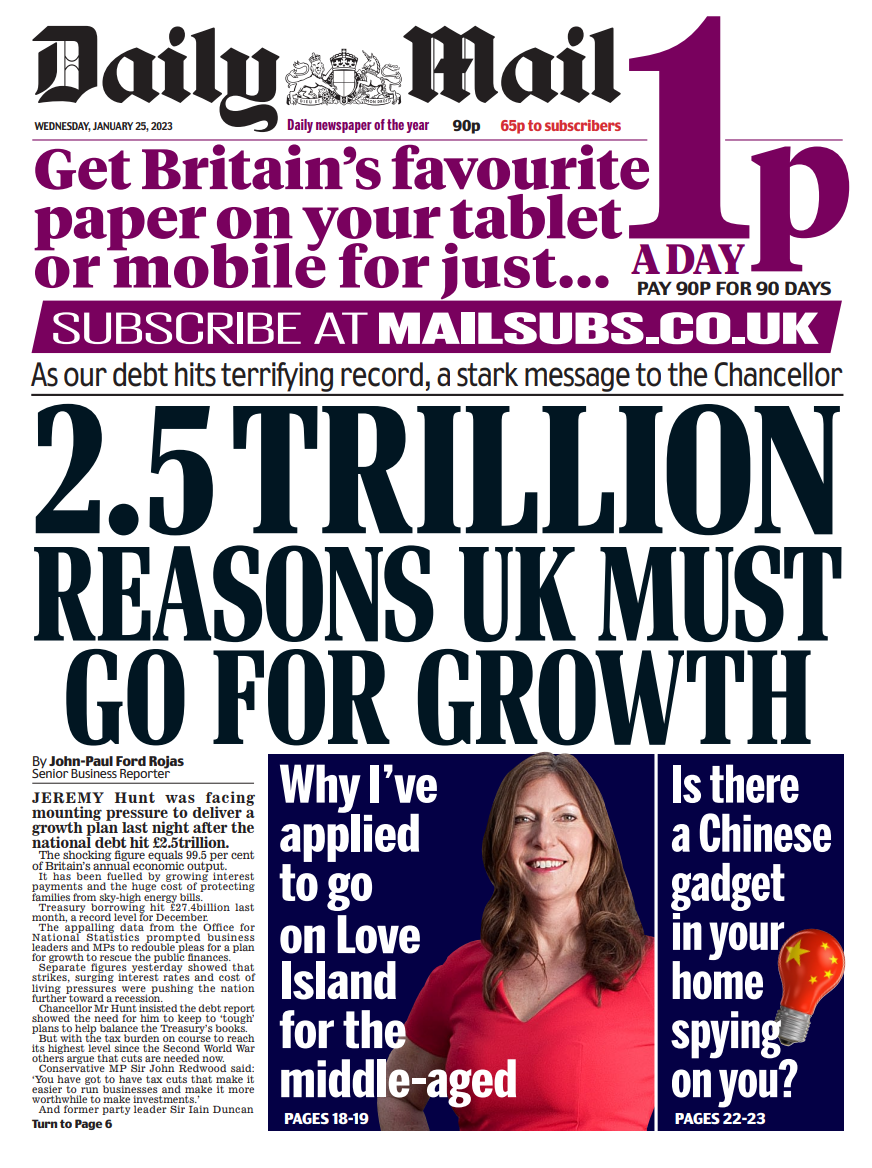 The Guardian
The Guardian also splashes on Germany's "historic" move to send tanks to Ukraine and give its permission to other countries, such as Poland and Sweden, to send Leopard 2 tanks they have purchased to the front as well.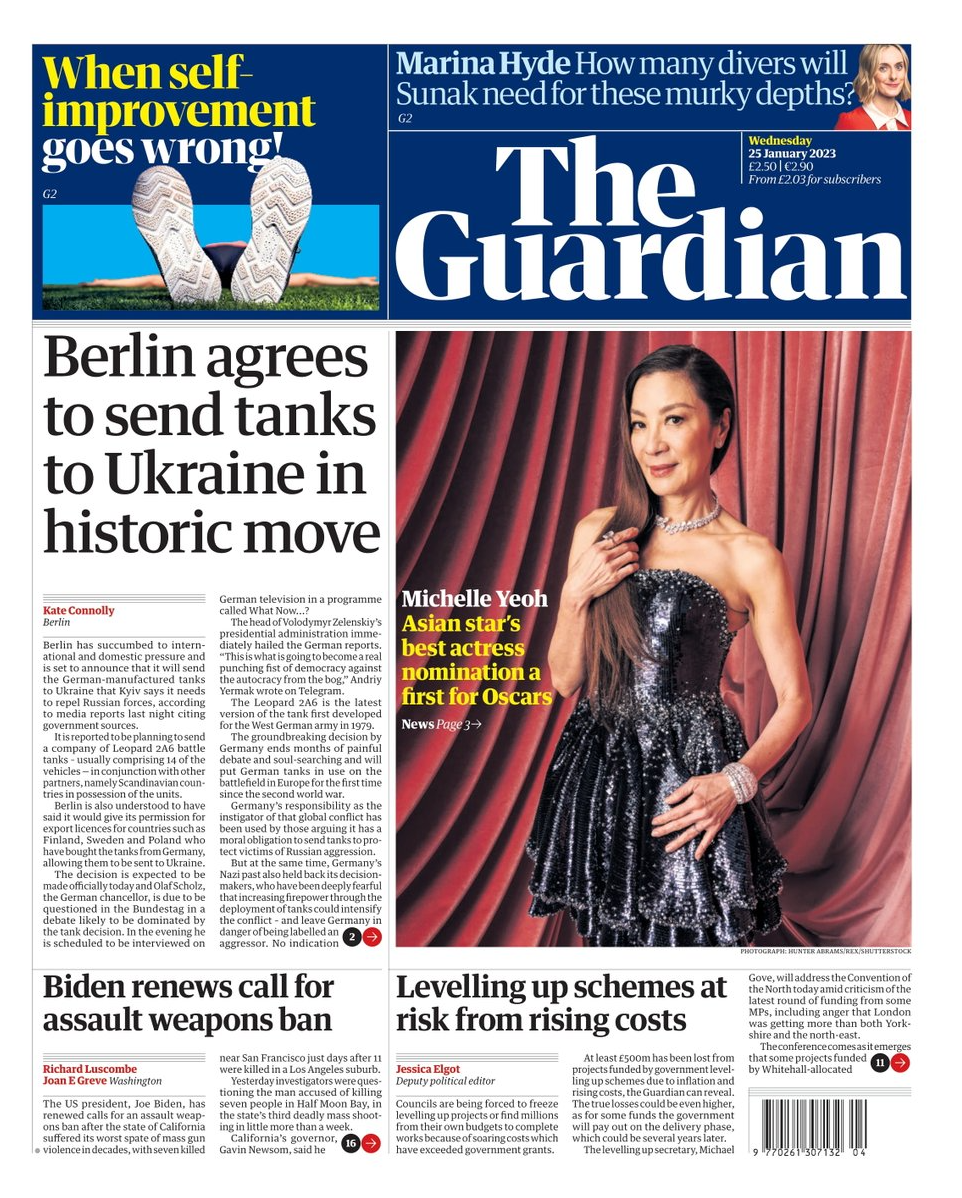 The Sun
The Sun leads on the news that a real-life version of Netflix's hit show Squid Game being filmed in the UK resulted several contestants suffering from frostbite, with one telling the paper it was "like a war zone".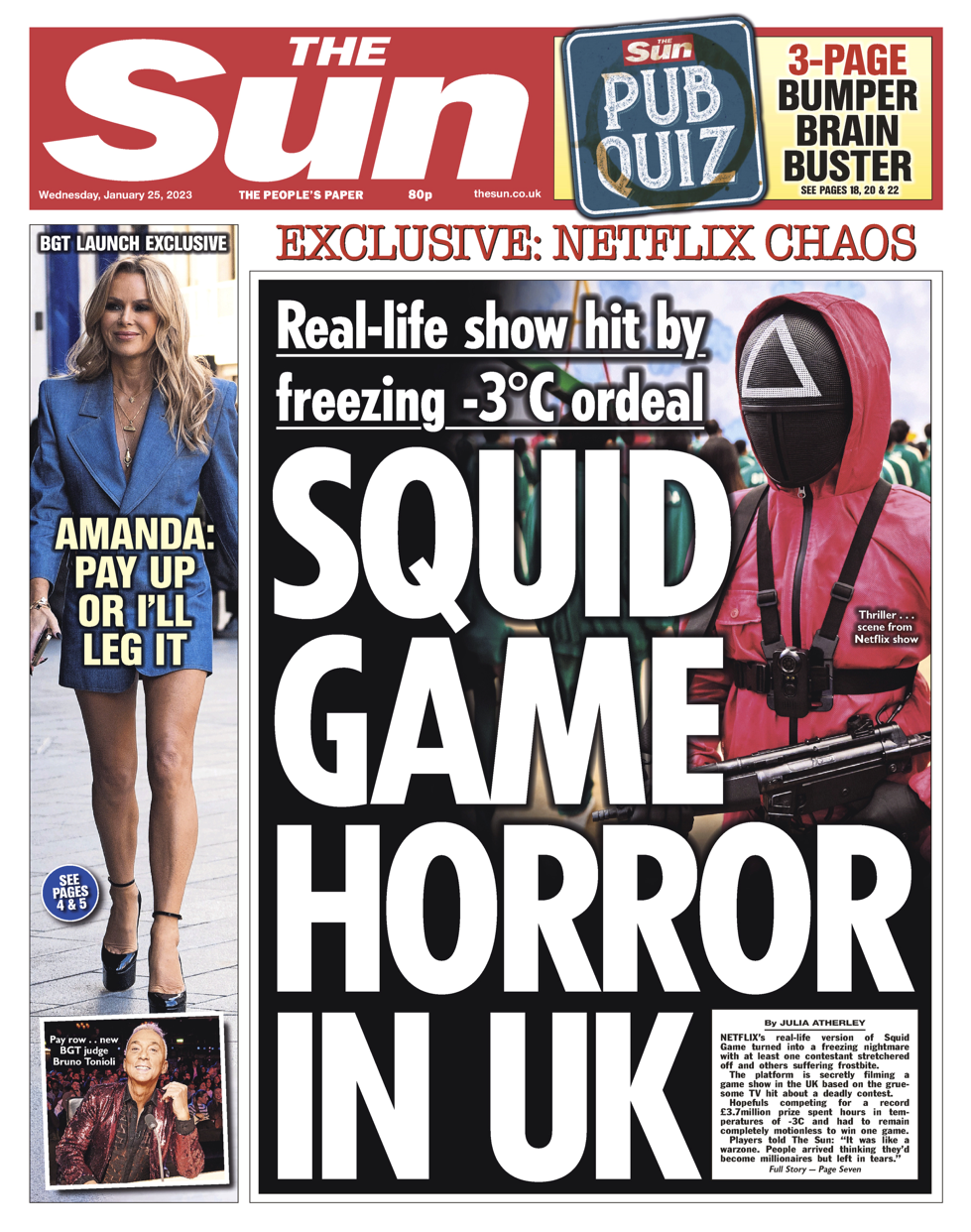 Financial Times
The Financial Times splashes on Germany's decision to send battle tanks to Ukraine in a move the paper describes as a "significant breakthrough" in the West's efforts to back Kyiv.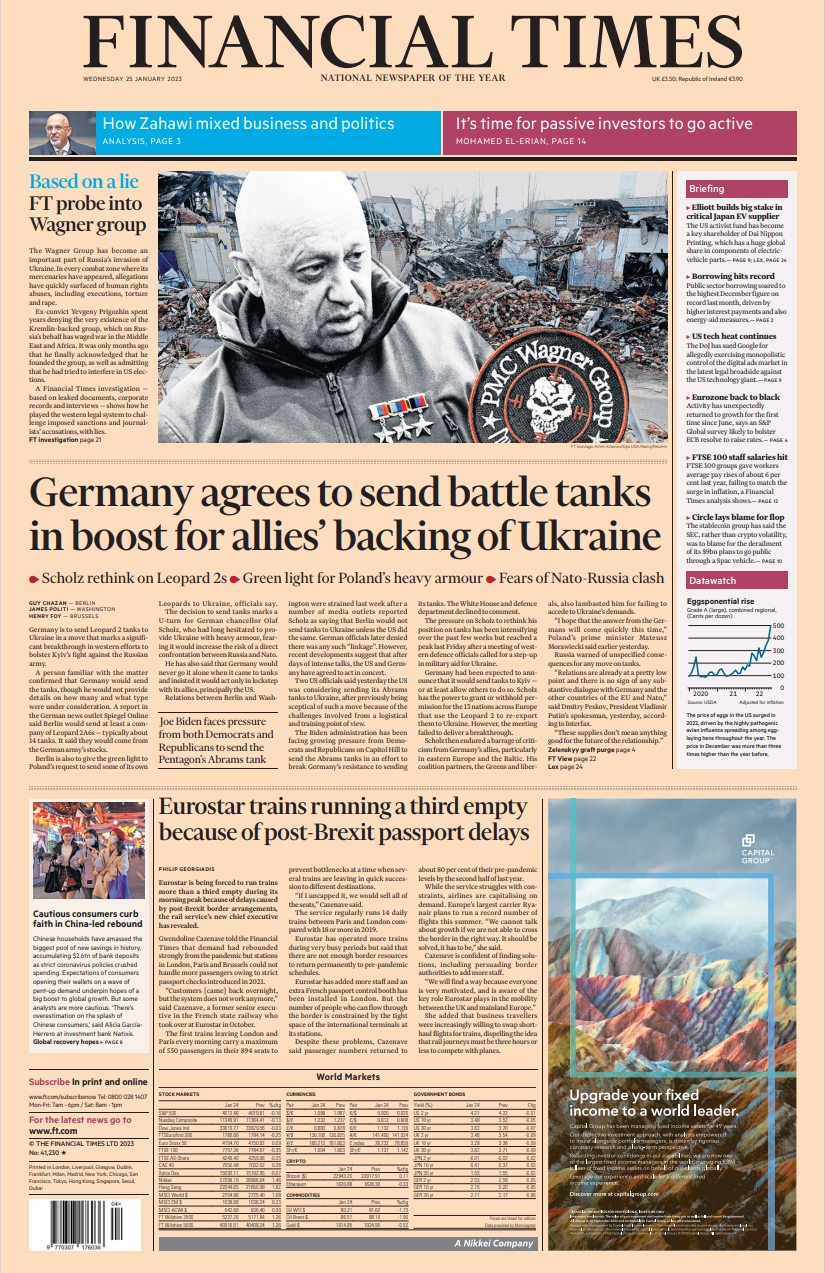 Metro
Metro leads on a report which claims there are "vast inequalities" between the North and South of England and that the divide is worsening despite the government's "levelling up" promise.