The Guardian
Windrush campaigners have described the government's decision to drop crucial reform commitments made in the wake of the Home Office scandal as a "slap in the face", The Guardian reports.
Daily Express
Senior Tories have called on the chancellor to ease the cost of living crisis by "going for growth", despite his warnings of a tough year ahead, the Daily Express reports.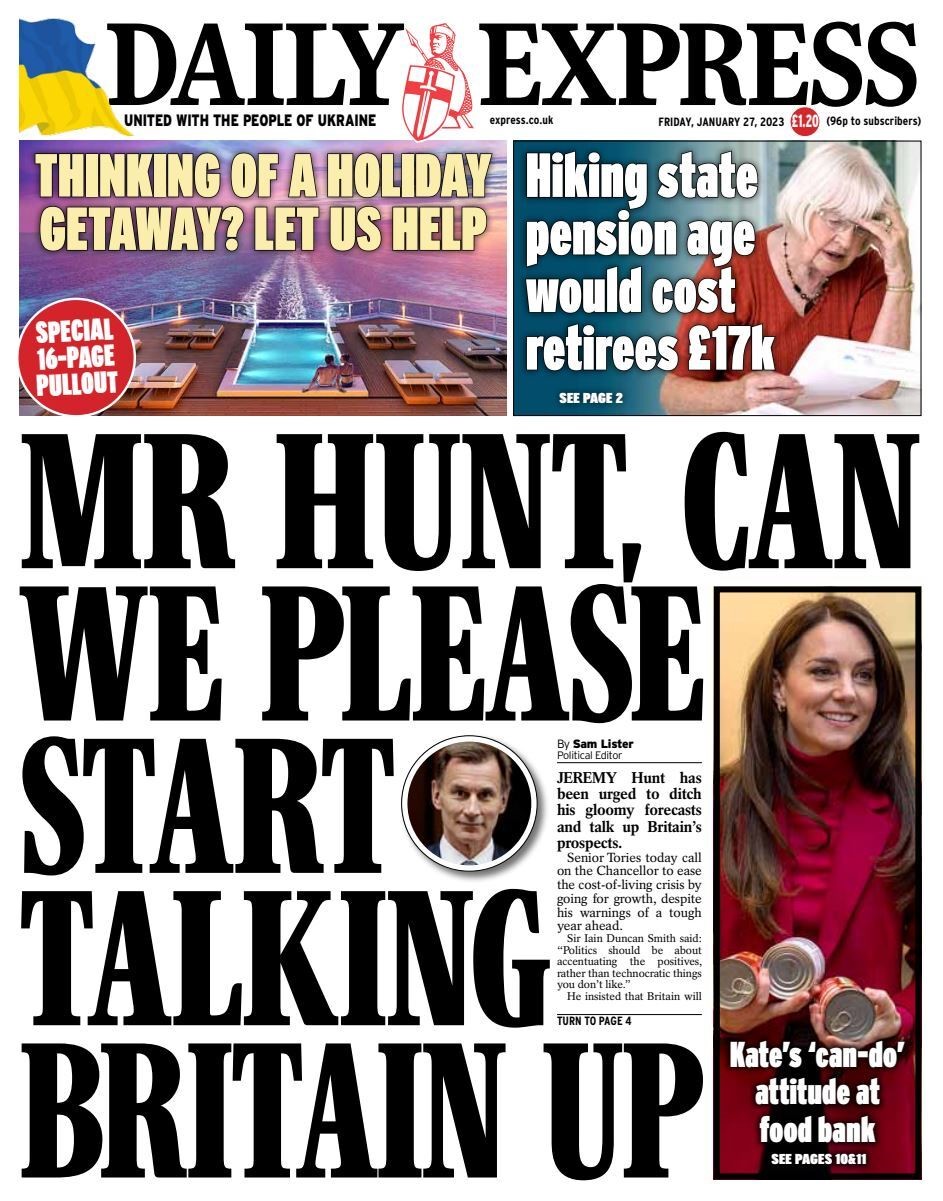 i
Conservative cabinet minister Nadhim Zahawi has given HMRC permission to reveal his tax history to a Number 10 investigation – including a £4.8m settlement and penalty for unpaid tax – in a bid to save his job, according to i.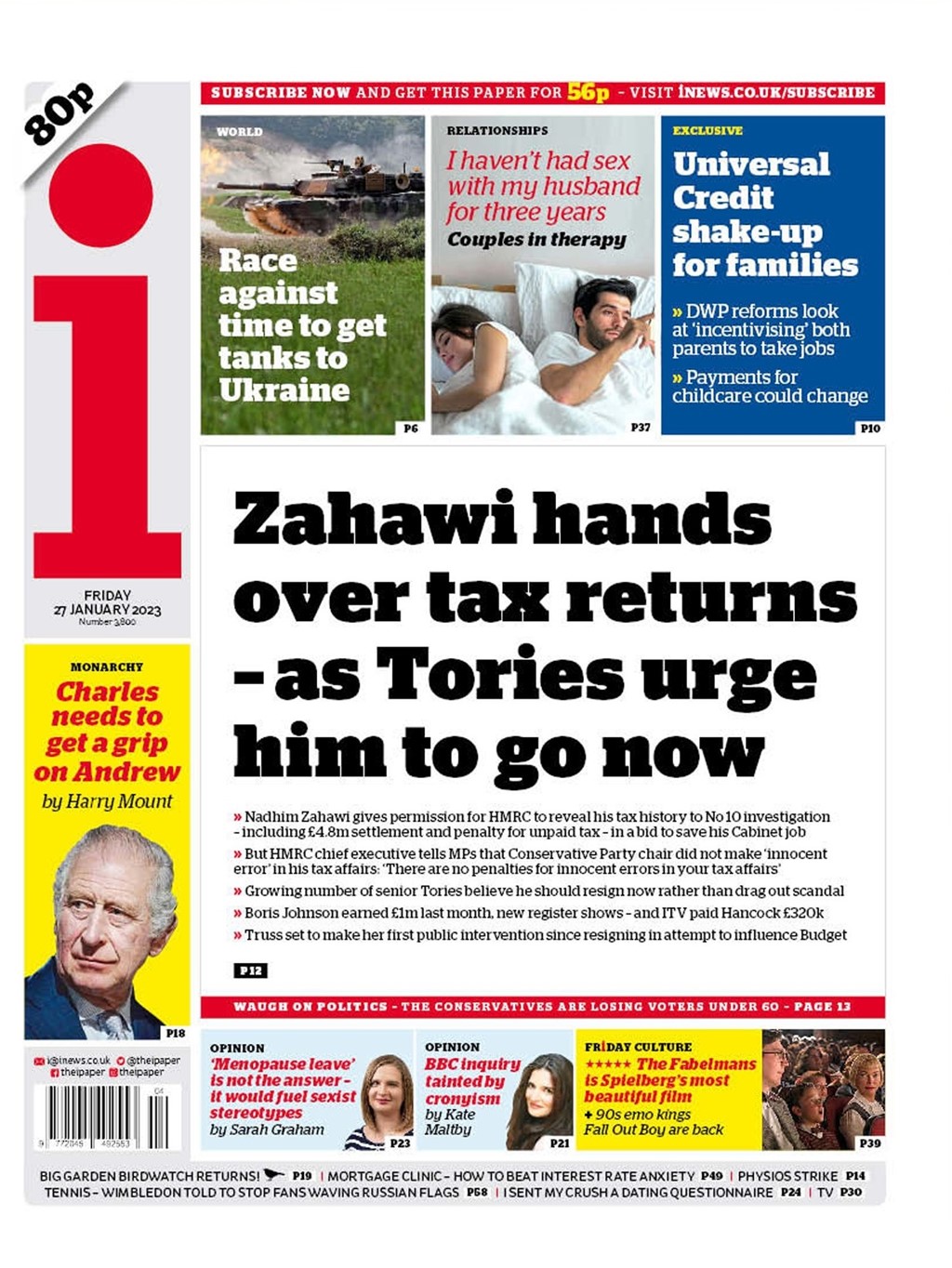 The Daily Telegraph
Scottish First Minister Nicola Sturgeon's "controversial trans laws were last night in disarray" after she was forced to announce a rapist who "claimed to be female would be moved into a male prison", The Daily Telegraph writes.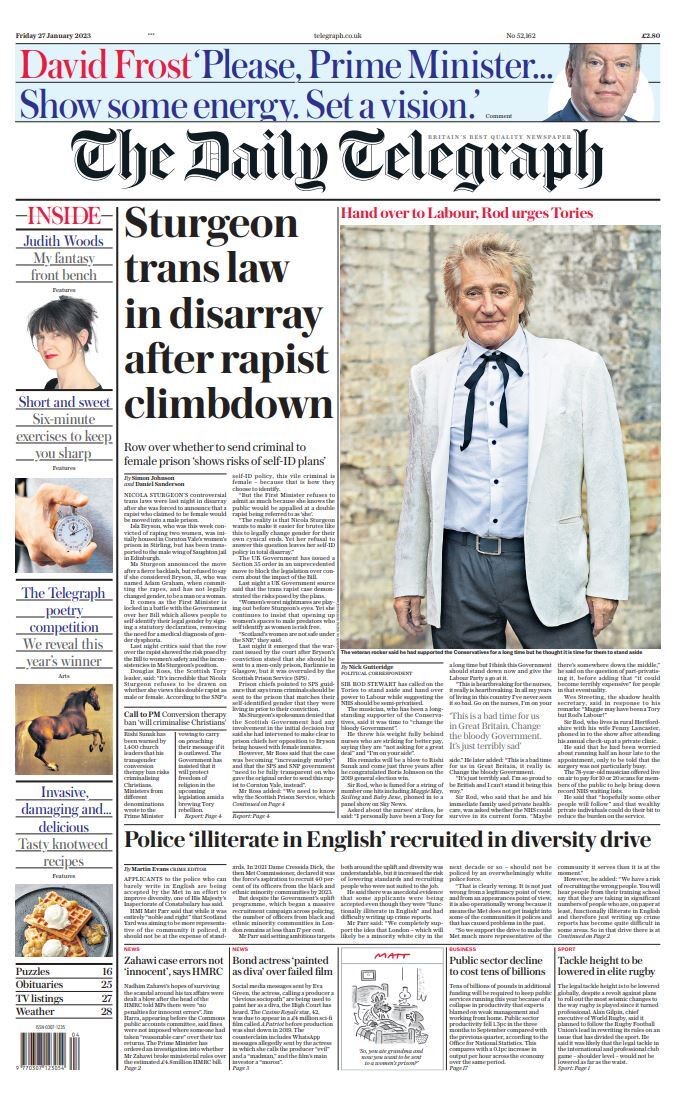 The Sun
Top Gear's Freddie Flintoff has put his TV career on hold after pleas from his family following his "horror crash" on the show, The Sun claims.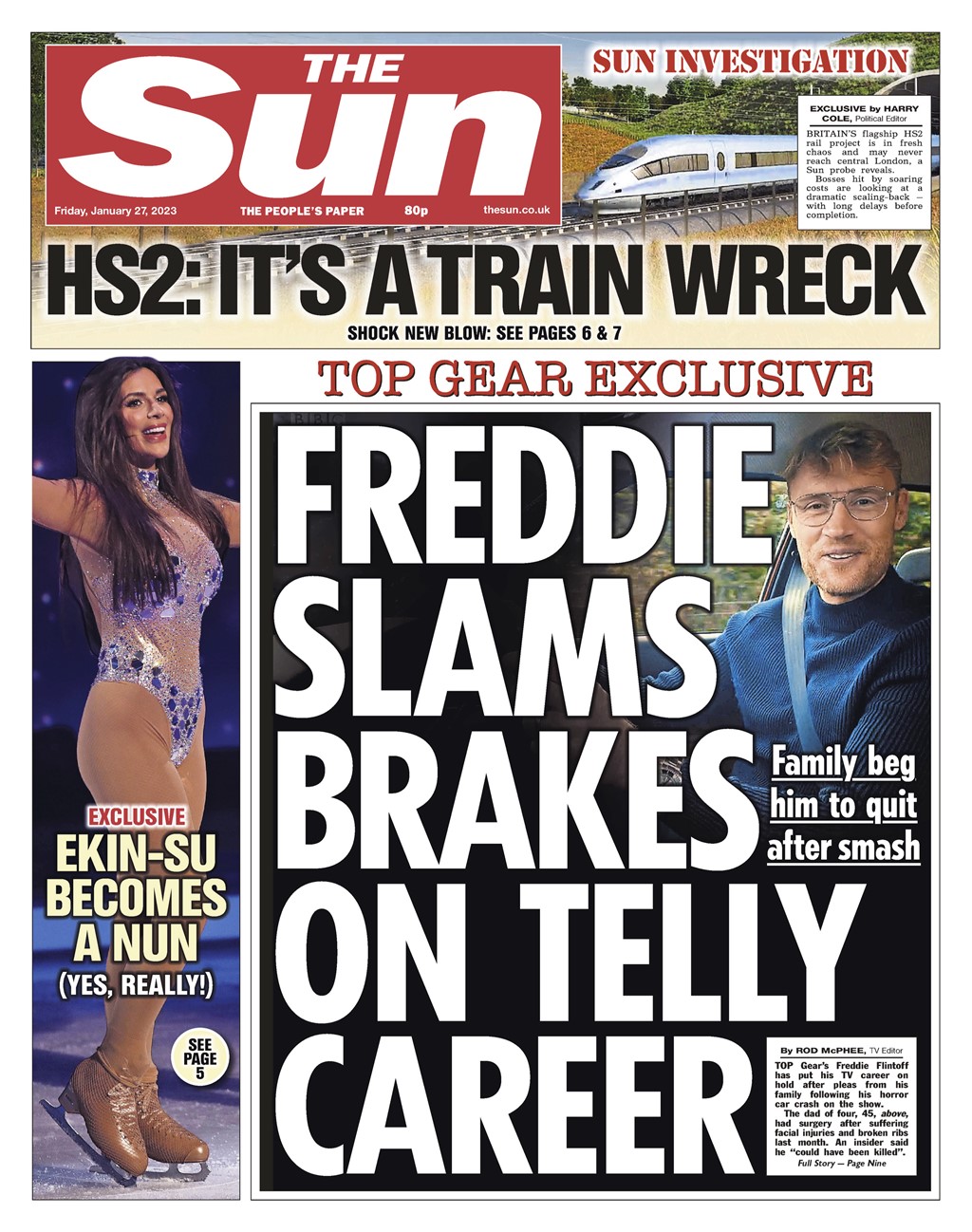 The Times
Foreign students would be allowed to work longer hours under plans to boost the economy by plugging vacancies – that's on the front of The Times.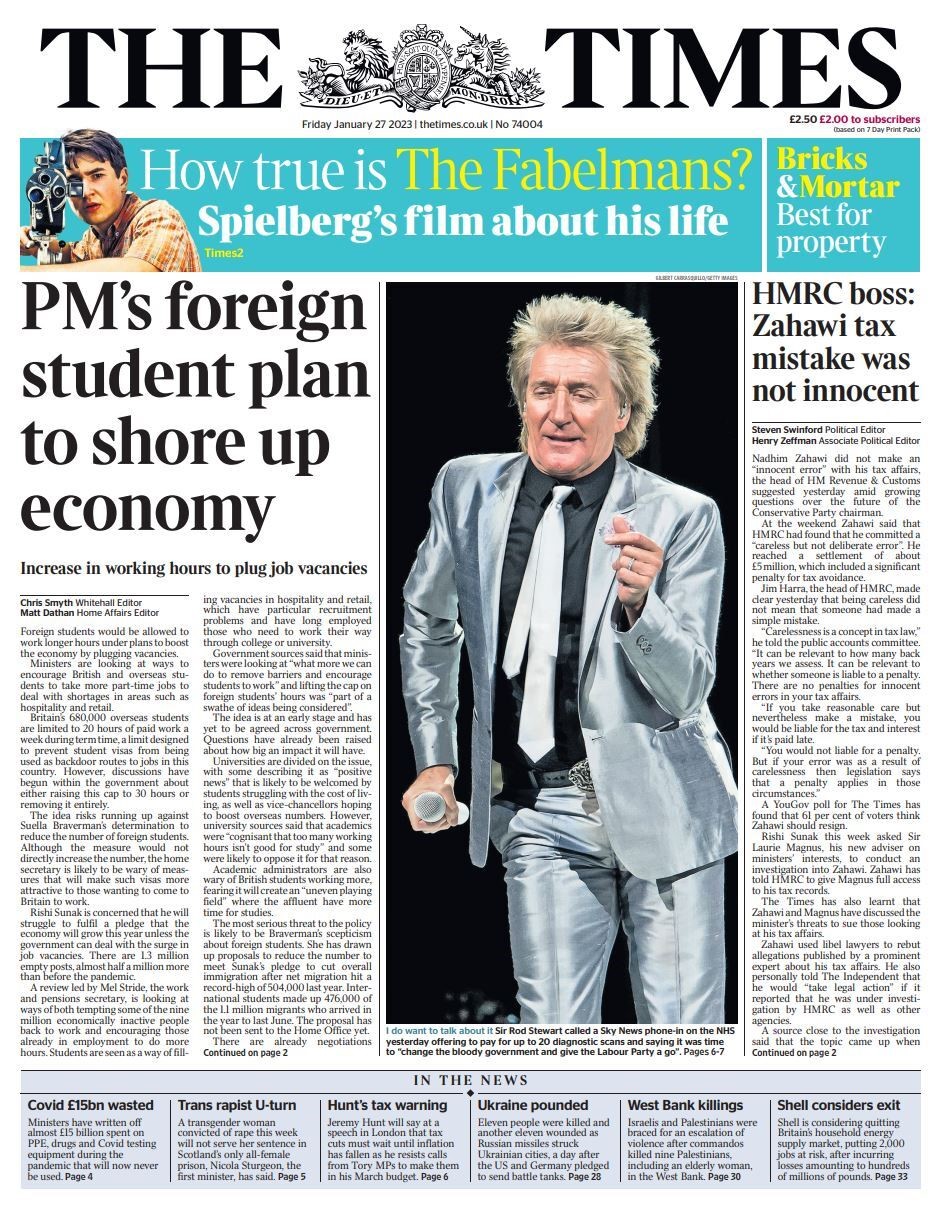 Daily Star
Sneaky evil robots could one day turn against and "destroy all of humanity", a "cheerful scientist" from Oxford university has warned the government, the Daily Star reports.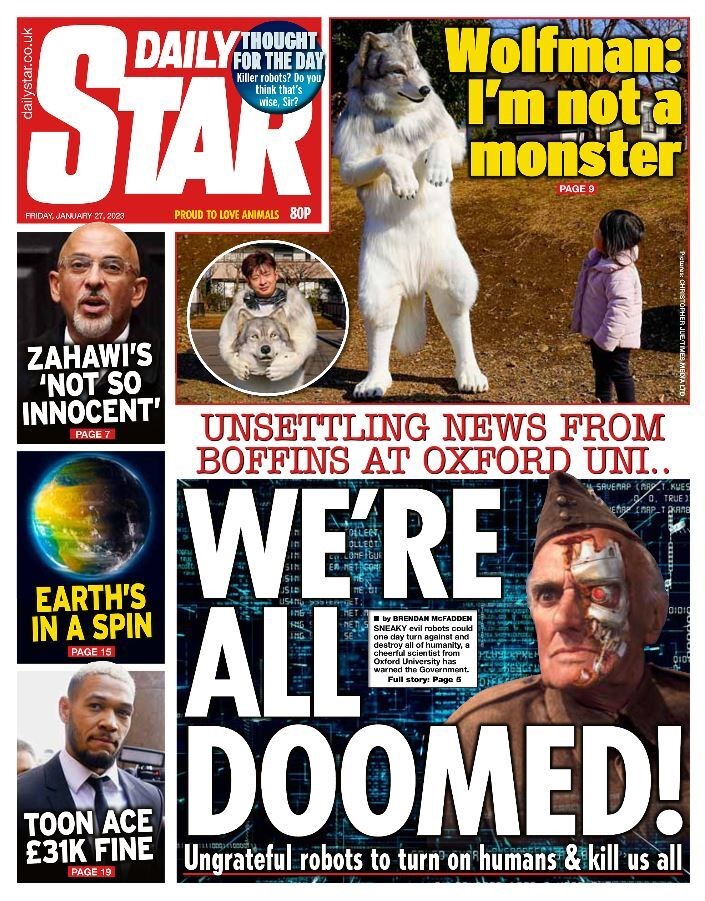 Daily Mirror
The Daily Mirror is leading with Sir Rod Stewart's surprise phone call to Sky News where he criticised the Conservative government and called for people to back Labour.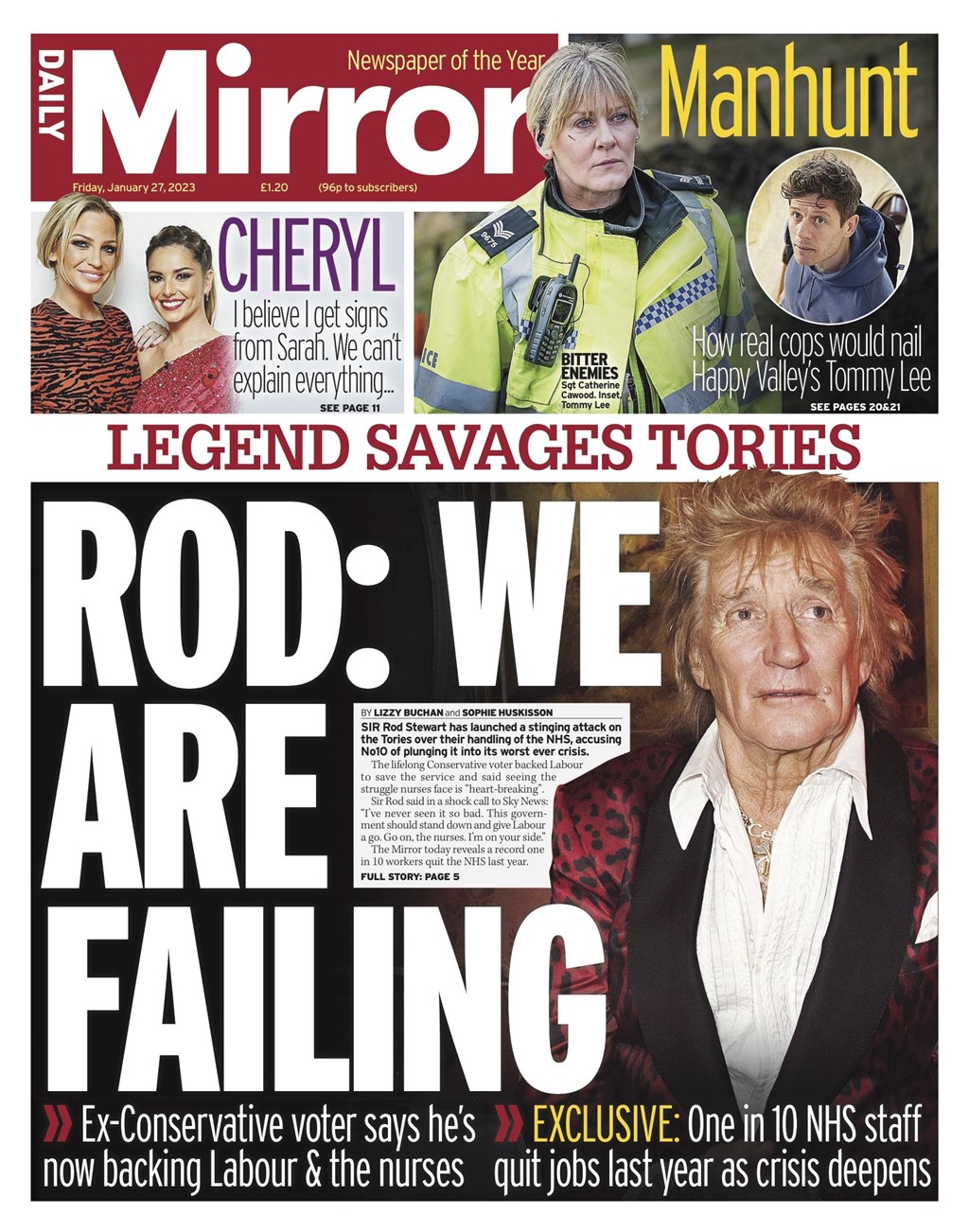 Daily Mail
Chancellor Jeremy Hunt will say it is "time to stop talking Britain down" as he pledges to transform "British genius into hard work", the Daily Mail reports.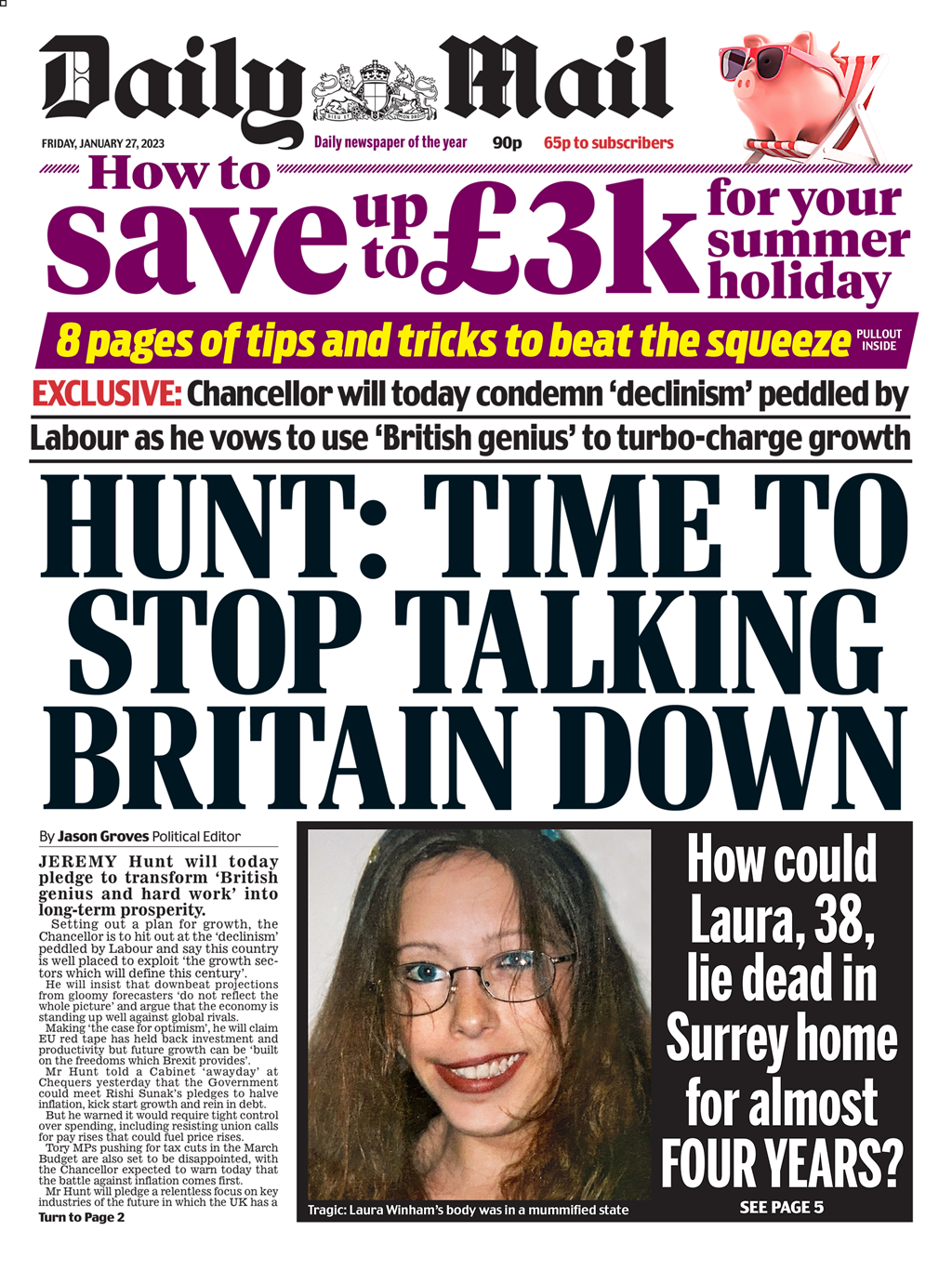 The Independent
Tory cabinet minister Nadhim Zahawi did not make an "innocent error" in his tax affairs, the head of HM Revenue and Customs has suggested, raising fresh questions about his £1m fine, The Independent reports.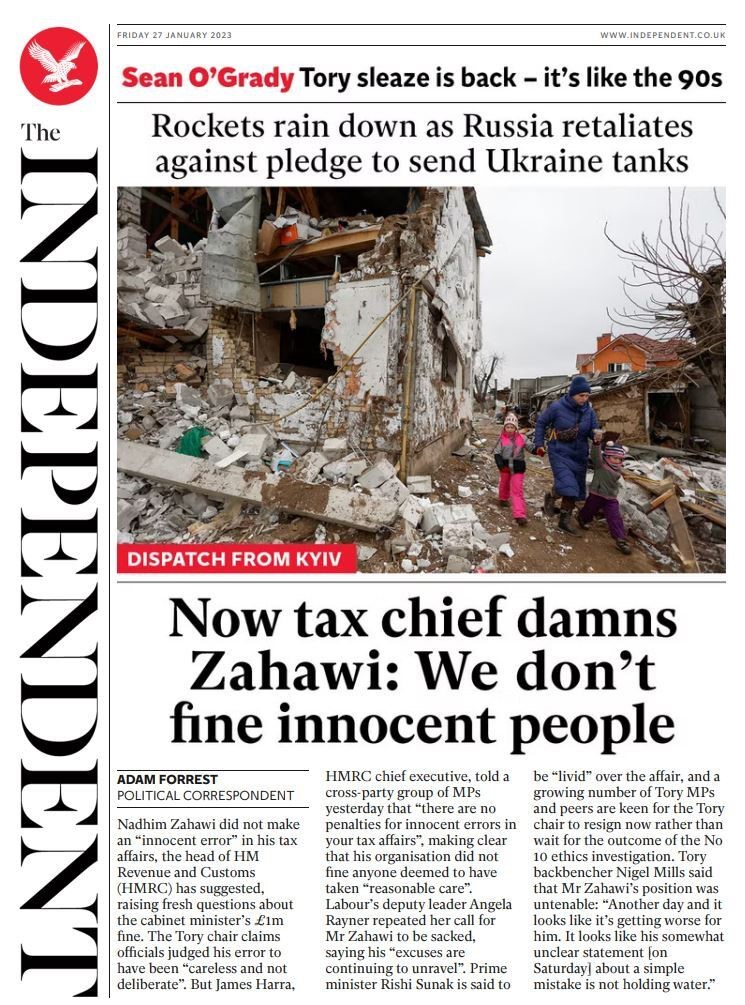 Metro
Online sex predators are grooming growing numbers of young children to abuse themselves on camera – with cases up 1,000% since the pandemic, investigators found, the Metro reports.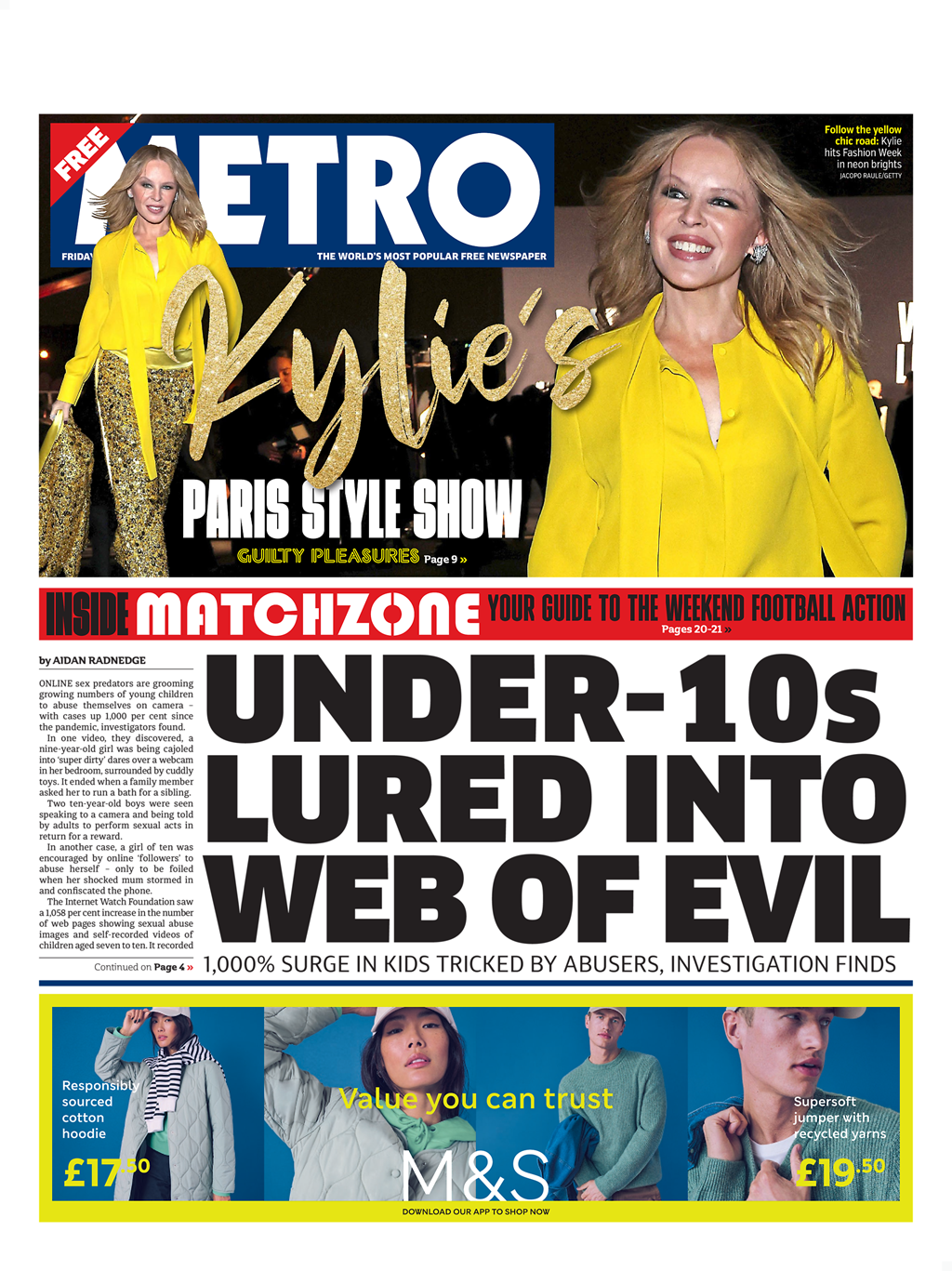 Financial Times
The new chief executive of Rolls-Royce has given a brutal assessment of Britain's flagship engineering group, telling employees that it must transform the way it operates or it will not survive, the Financial Times reports.