Daily Star
A US pastor "who died then came back to life" says hell is full of demons singing hits like Rihanna's Umbrella – according to the Star.
The Sun
S Club 7 singer Hannah Spearritt has told The Sun she was left homeless at Christmas and had to live in an office with her partner and children.
The Daily Telegraph
Ghislaine Maxwell's family have released an image they say shows alleged "frolicking" between Prince Andrew and Virginia Giuffre could not have taken place because the bathtub in question is too small.
The prince's accuser claimed in several interviews that one alleged episode of sexual contact between the pair had started in the bath at Maxwell's London home.
Prince Andrew has always denied all claims that he sexually abused Ms Giuffre.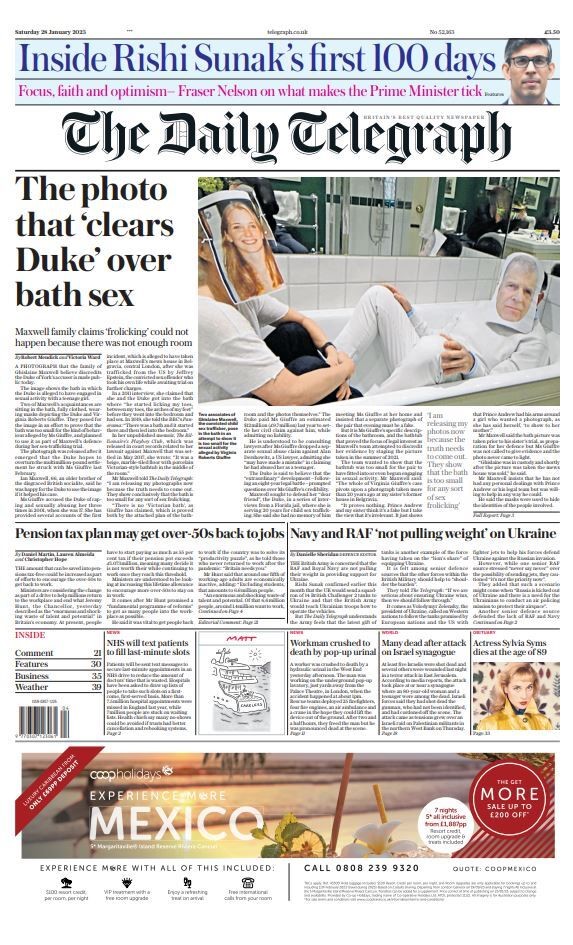 Daily Mail
The £1m allowance on tax-free pension savings could be raised as part of reforms to get over-50s who quit work during the pandemic back into employment.
The Mail says the plan's designed to ease serious labour shortages.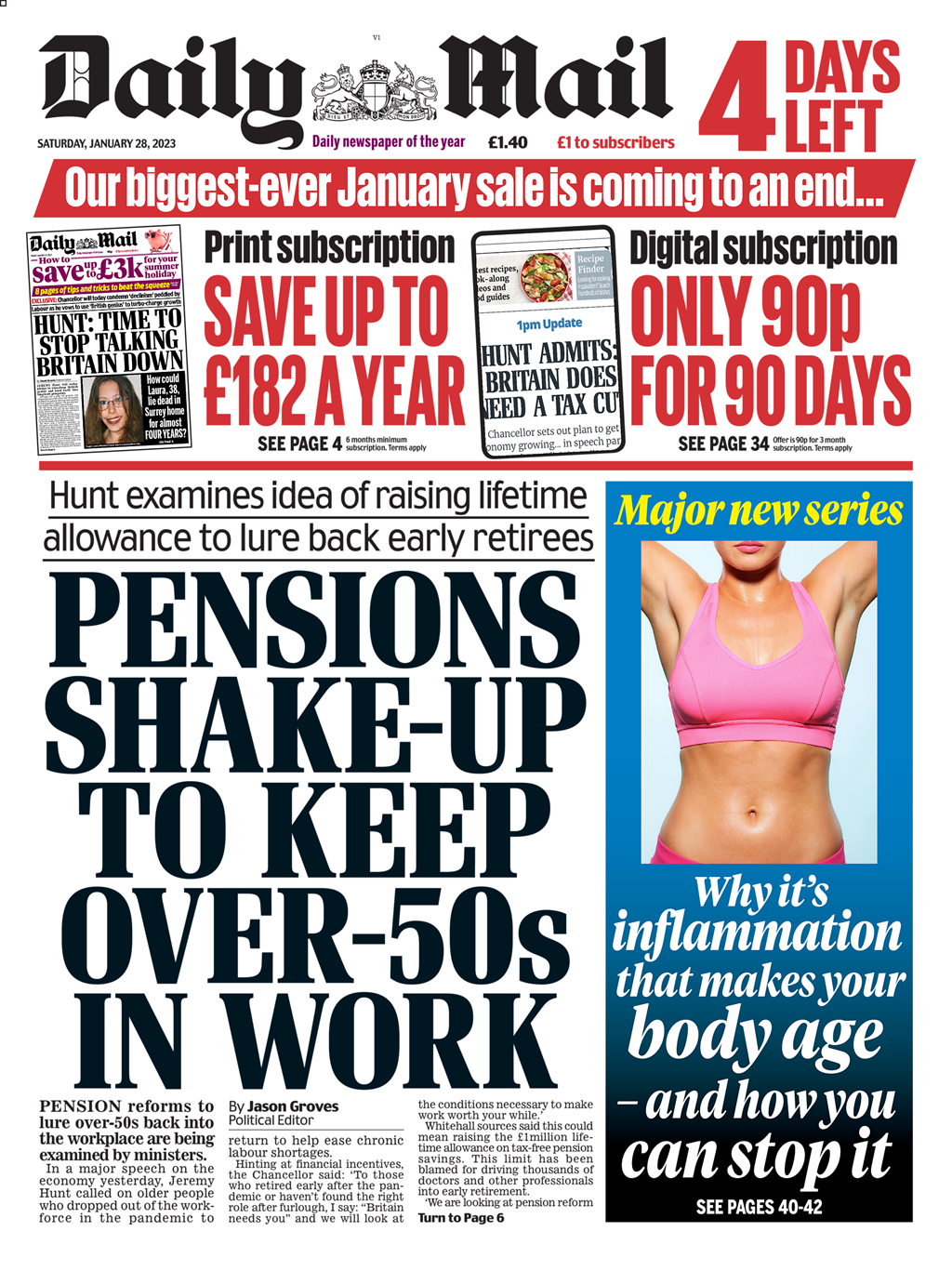 i Weekend
A survey for the i has found "growing public concern" over the consequences of Brexit – but no majority yet to rejoin the union.
The Guardian
People including the BBC chairman and 20 Tory donors are among those who have declared they own UK property through offshore jurisdictions, according to The Guardian.
Such arrangements are not illegal and a spokesman for Richard Sharp told the paper he's "meticulous" in always paying the proper tax and that the arrangement is designed to provide for his children when he dies.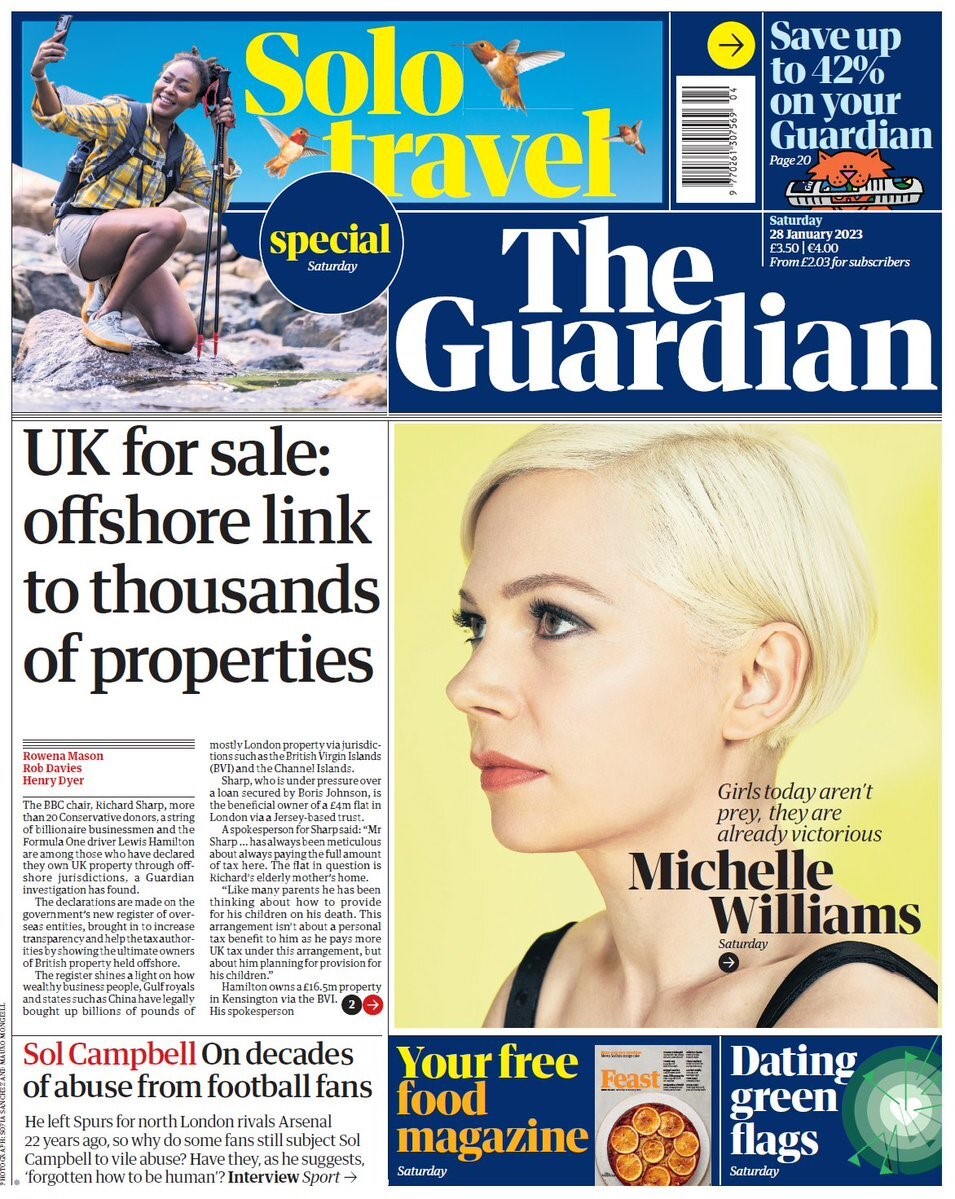 Daily Mirror
The world's five biggest oil firms are set to announce combined profits of £160bn, according to the Daily Mirror.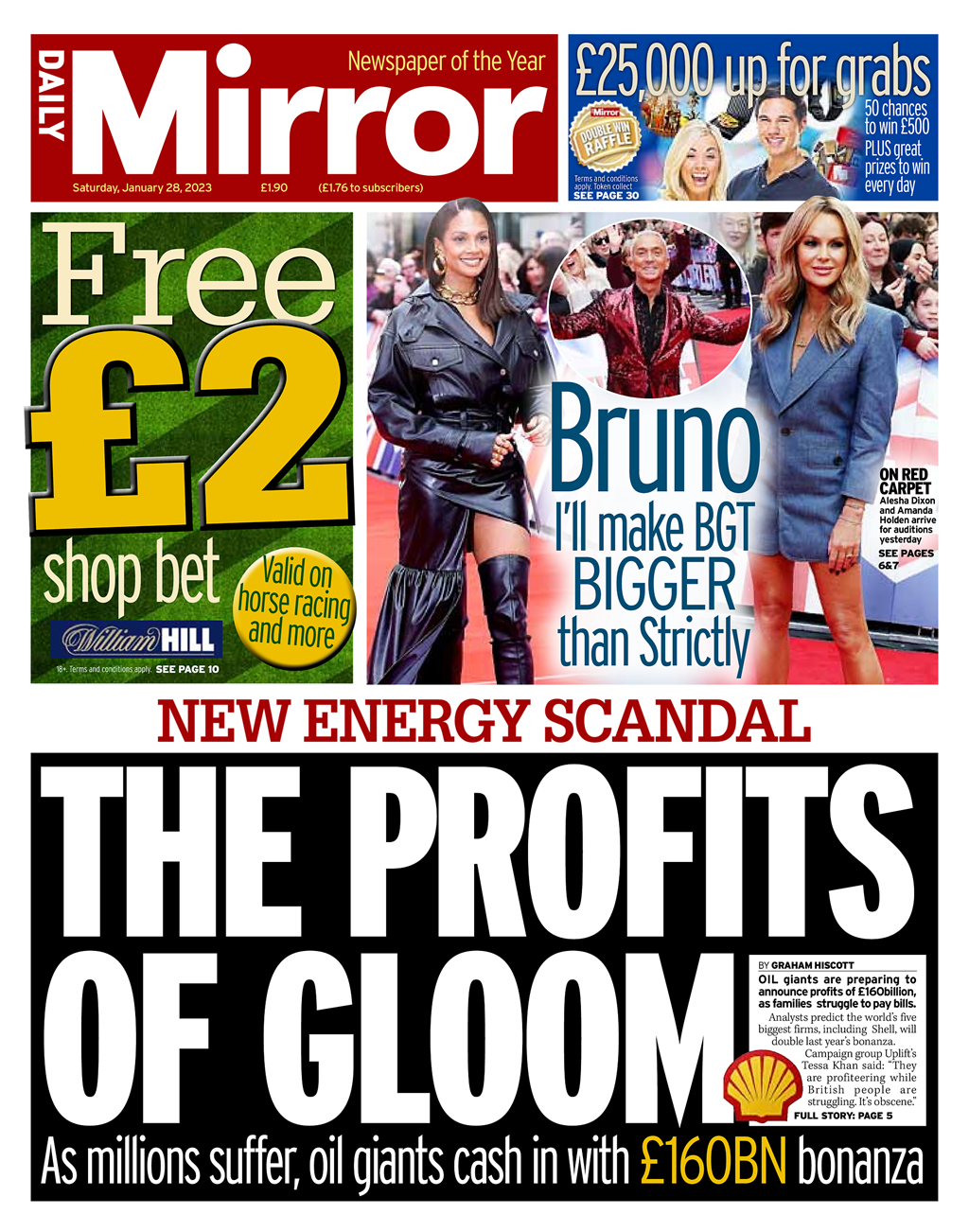 Daily Express
The Express says Chancellor Jeremy Hunt will unveil incentives, such as tax breaks, to try to get pensioners and the long-term sick back into work.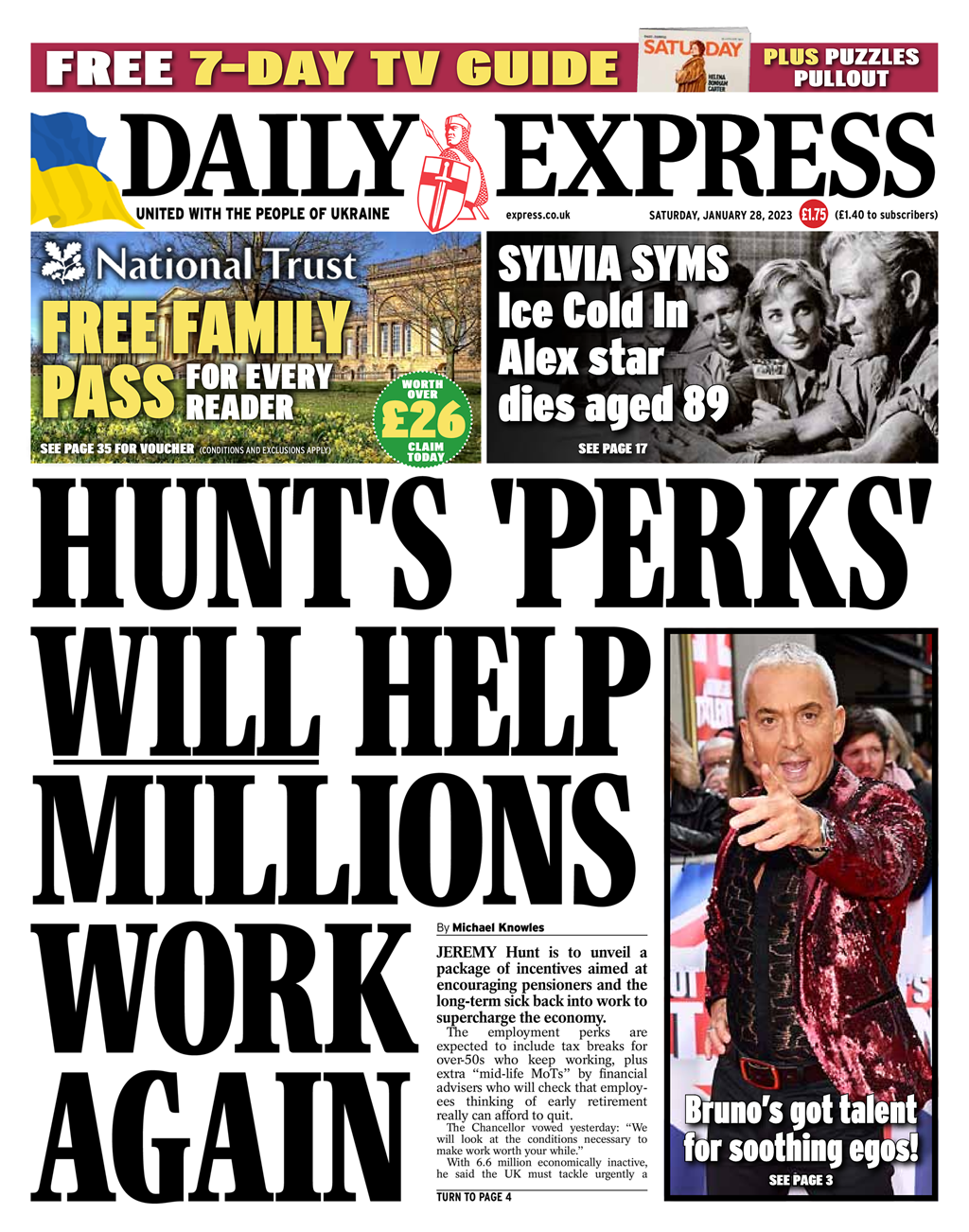 The Times
The chancellor has told The Times he will prioritise tax cuts for businesses over those for individuals to boost "long-term prosperity".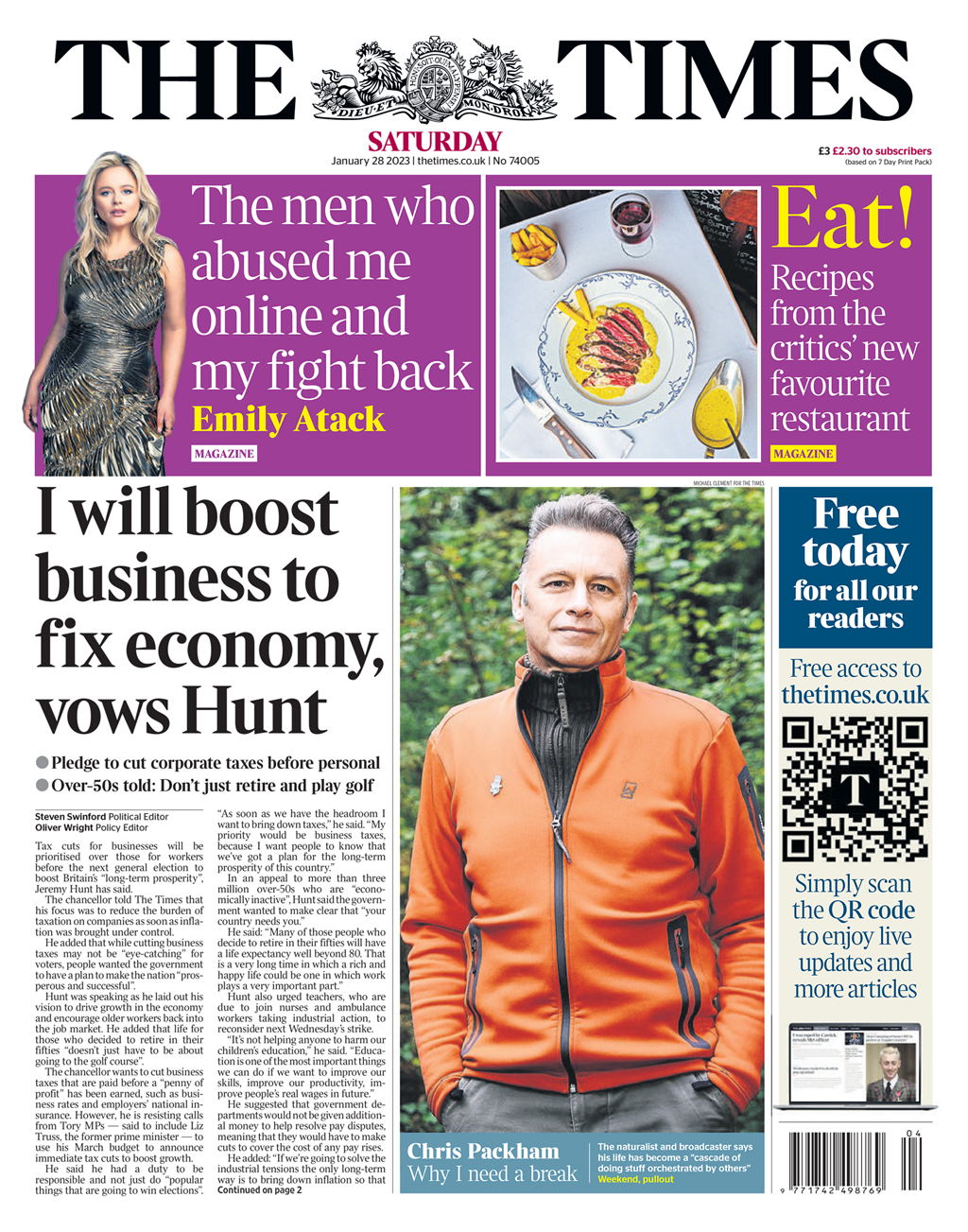 FT Weekend
The UK tax authority has admitted giving misleading information when it said last summer that no minister was under investigation – even though Nadhim Zahawi was.
It's blamed it on a "botched" response to a Freedom of Information request, reports FT Weekend.