Sunday Mirror
The Tories' "top treasurer" has been raking it in from a firm still dealing with "warmonger Vladimir Putin's Russia", the Sunday Mirror reports. 
The Observer
Children seeking asylum in the UK were threatened with violence and subjected to racist abuse by staff at a Home Office-run hotel, a whistleblower has told The Observer.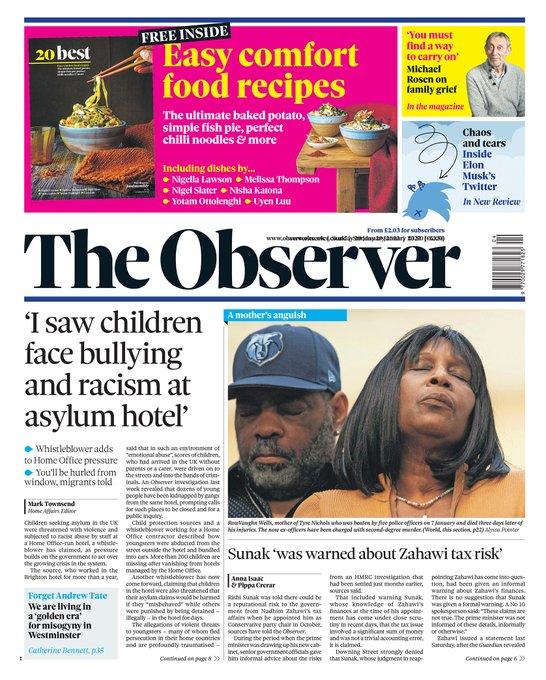 The Sun on Sunday
The Sun on Sunday has a story about Strictly star Helen Skelton.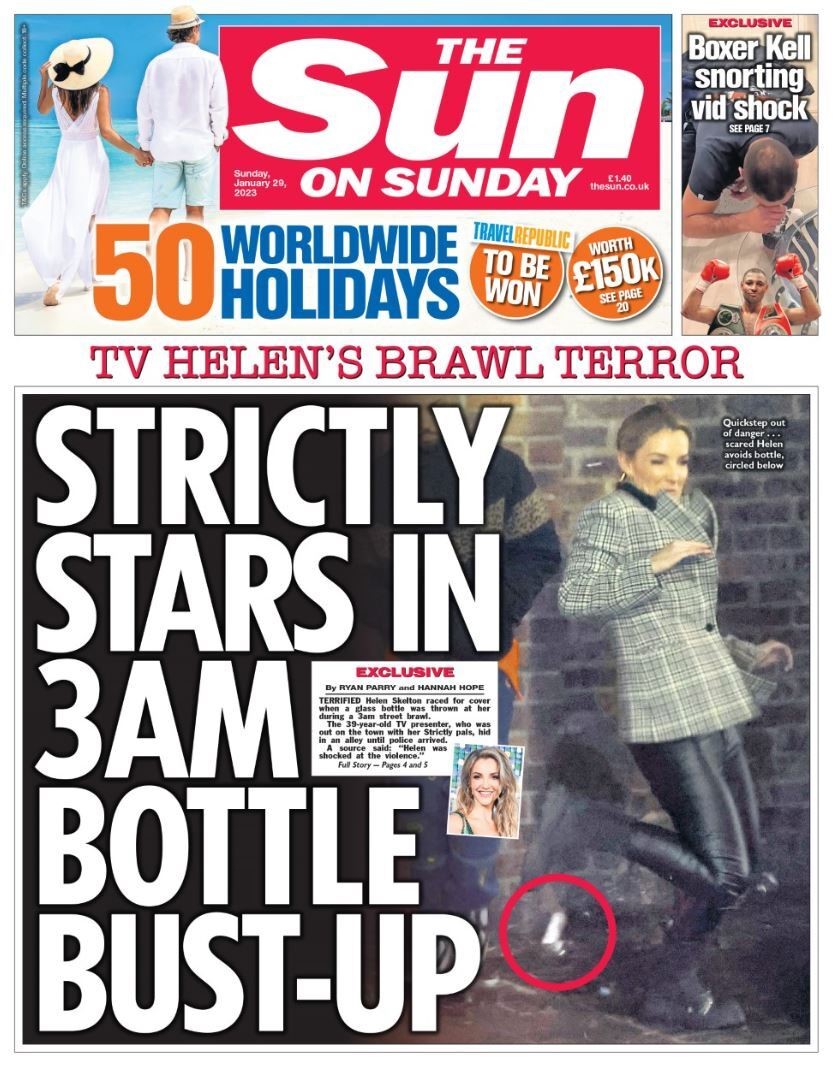 The Sunday Times
Levelling Up Secretary Michael Gove, speaking about the Grenfell Tower fire, has said government guidance on cladding "allowed unscrupulous people to exploit a broken system in a way that led to tragedy", The Sunday Times reports.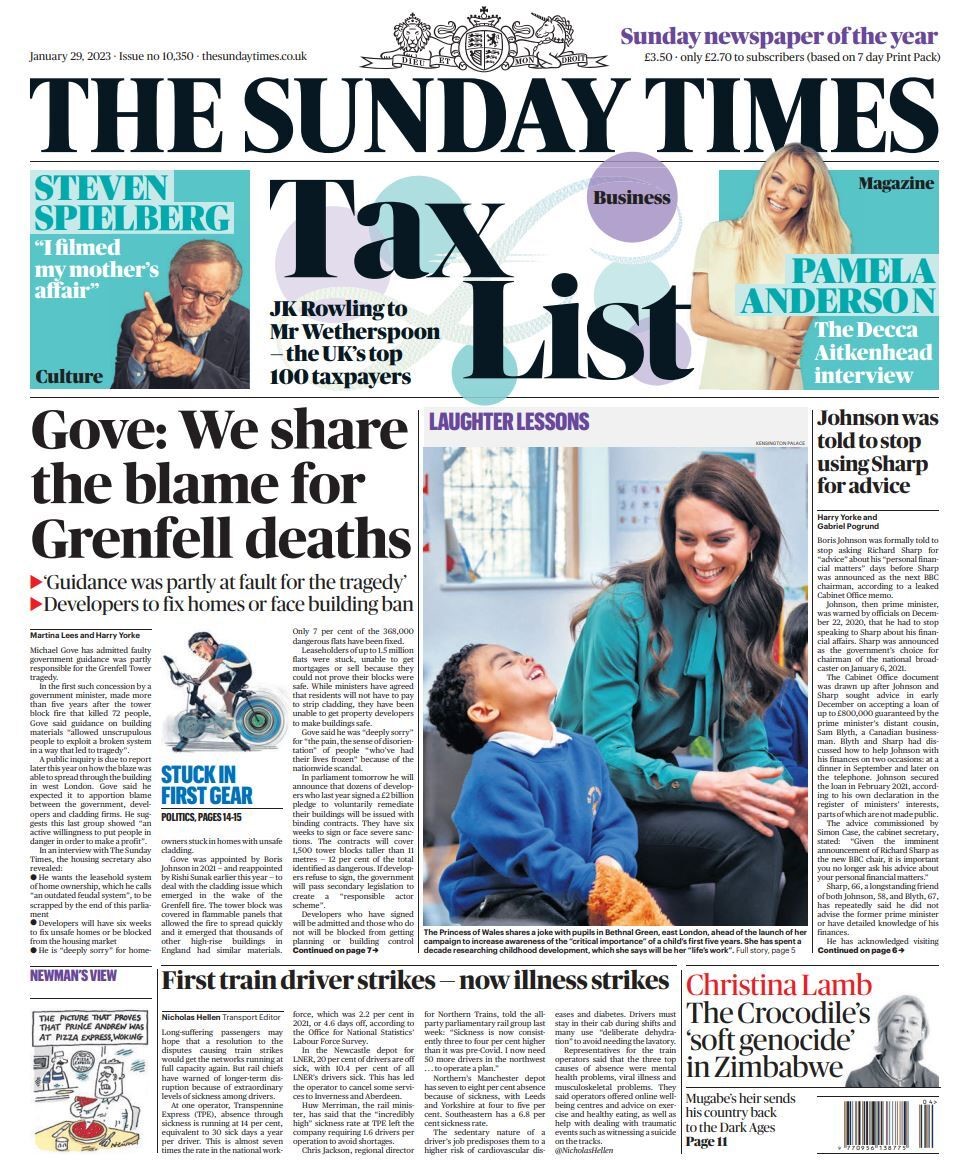 Sunday People
King Charles could break his silence over claims made by Harry and Meghan, according to the Sunday People.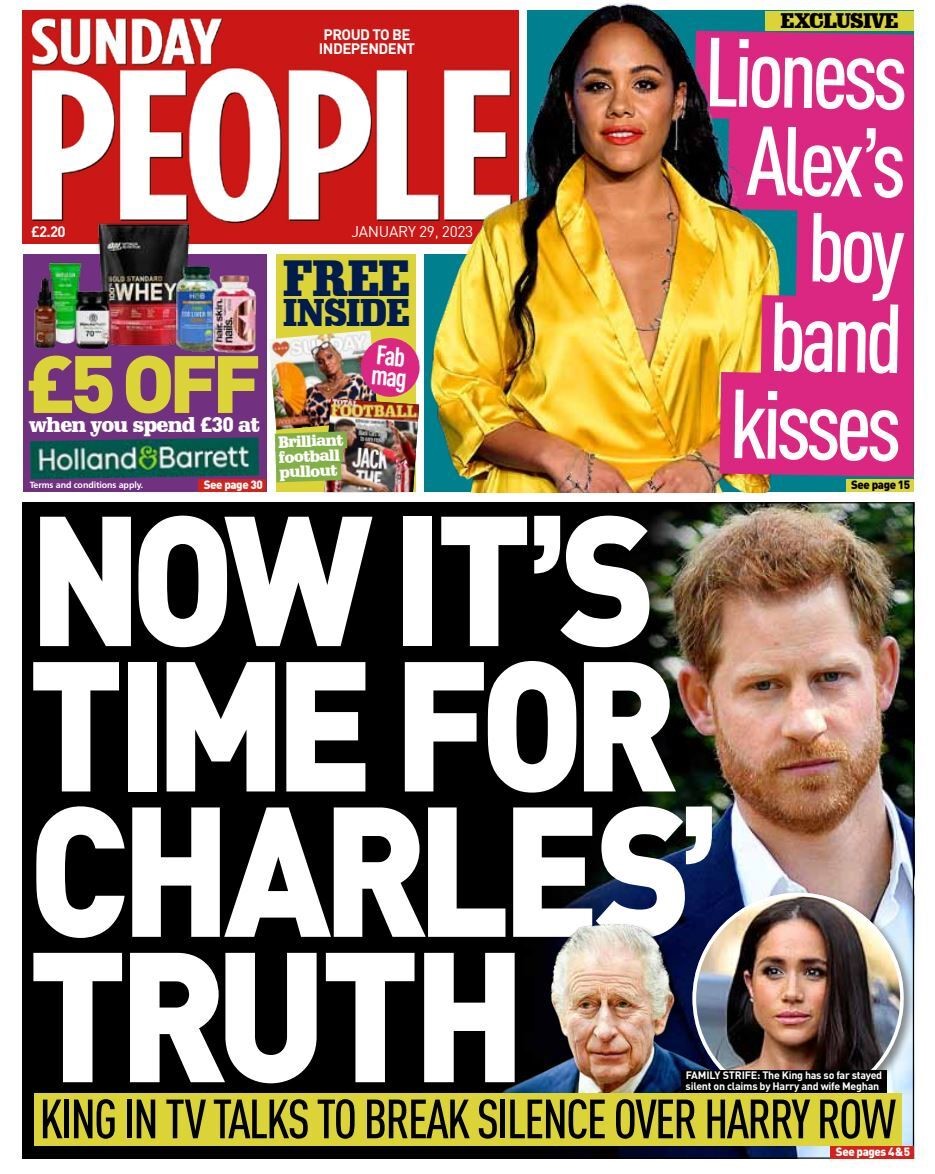 The Sunday Telegraph
More than half a million patients a year will be treated at home rather than in hospital to try to relieve pressure on A&E, The Sunday Telegraph reports.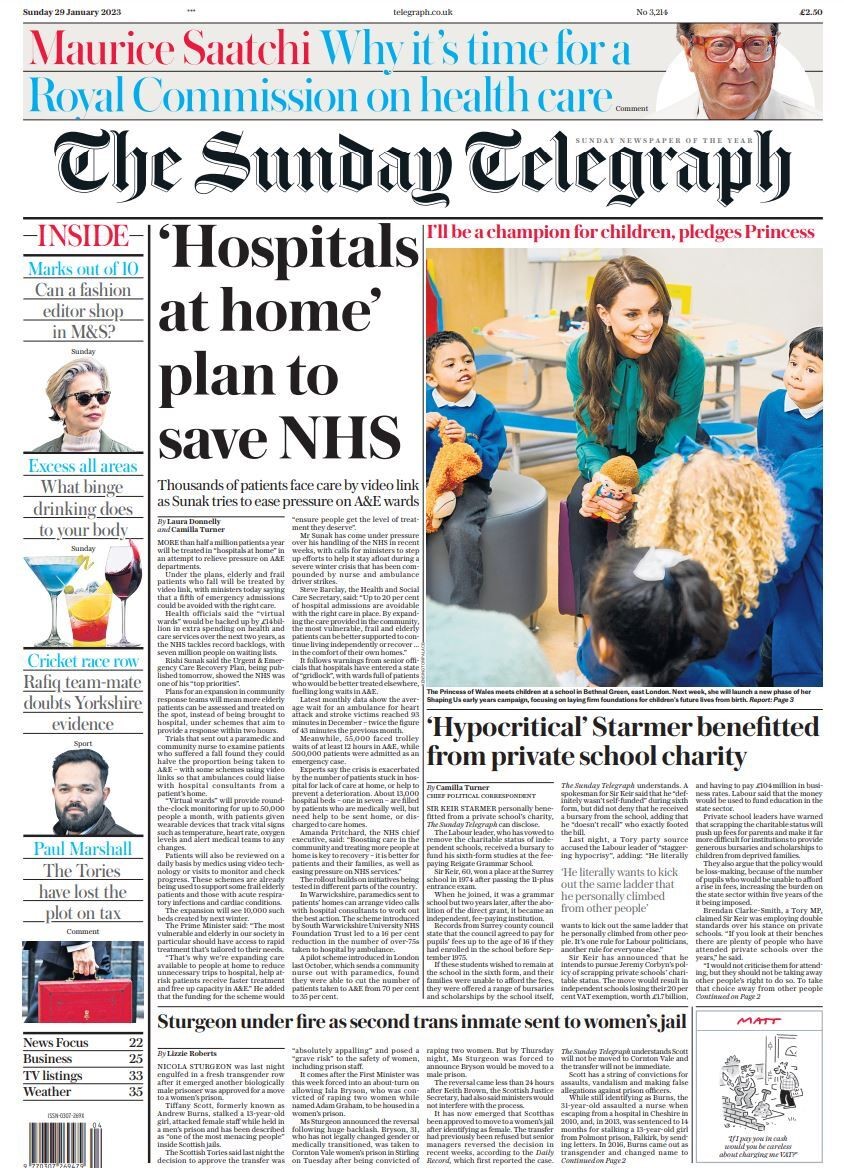 Daily Star Sunday
Britain is going to be hit with a new weather phenomenon called Homer's Donut, according to the Daily Star Sunday.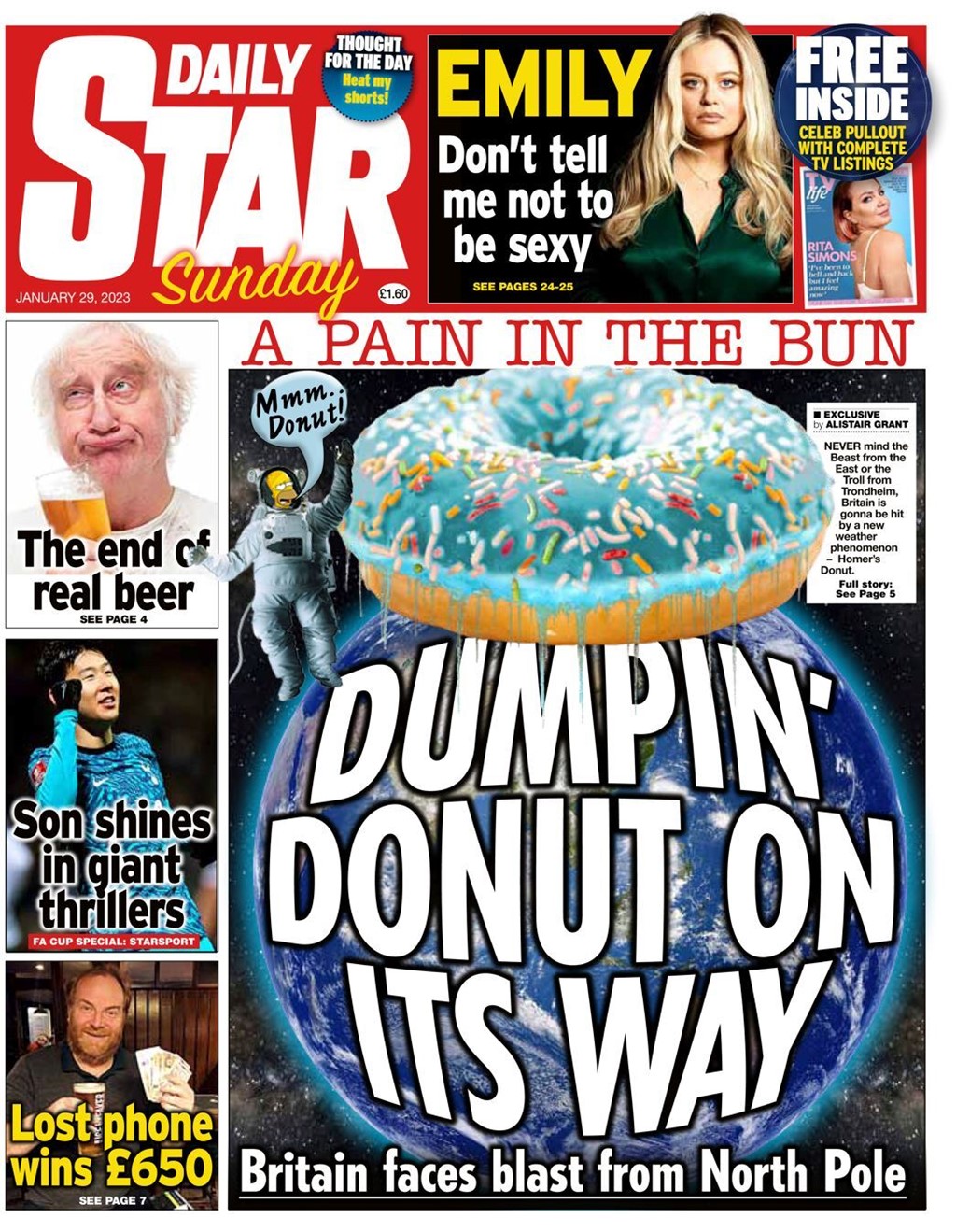 Sunday Express
Rishi Sunak is on a collision course with civil servants over plans to ban illegal immigrants from claiming asylum, the Sunday Express reports.