The Sun
Police have given Kyle Walker an out-of-court disposal order over an allegation that he indecently exposed himself in a bar, The Sun reports.
The England star, who voluntarily attended a police station following the circulation of a video on social media, will not face any criminal charges.
You can read the full story here.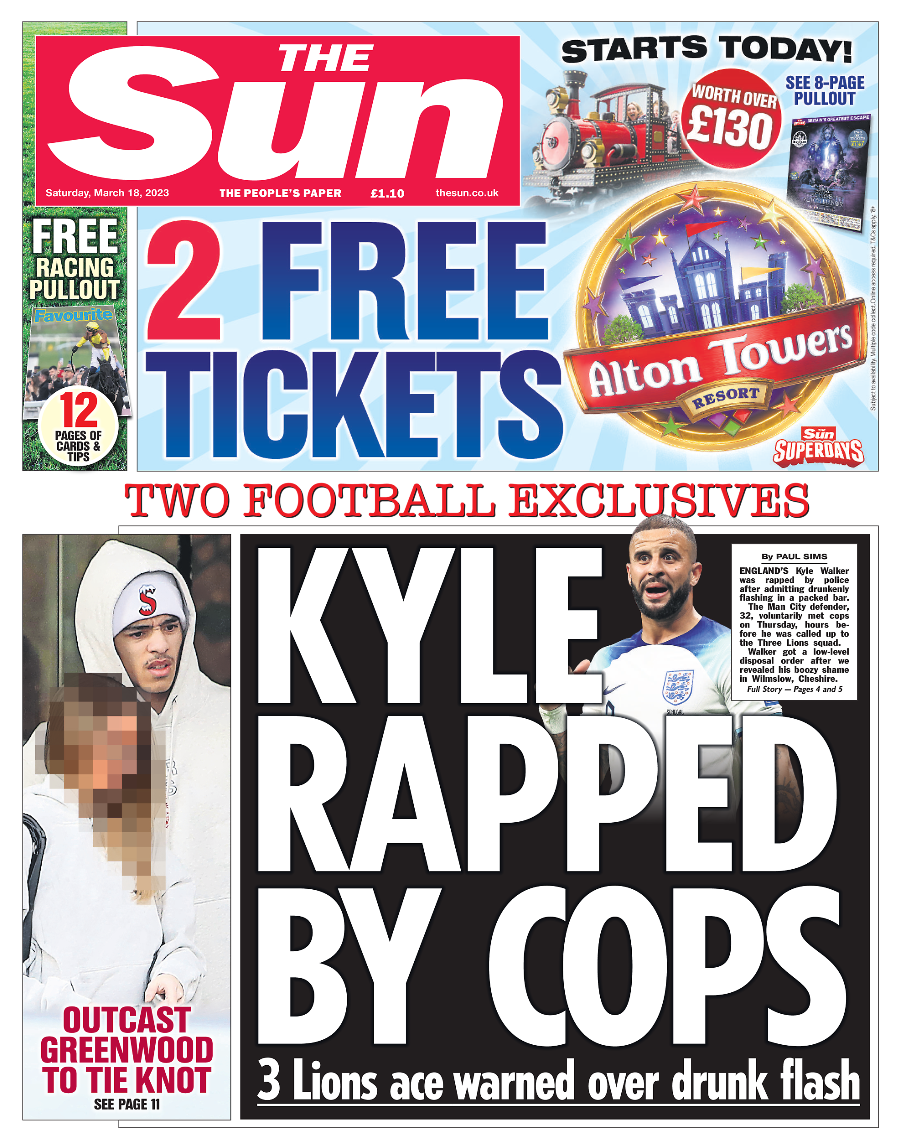 i
The i reports that the prime minister now halves the gap with Sir Keir Starmer on their personal poll ratings, with Rishi Sunak on -11, which is up from -20 last month, while the Labour leader is on zero.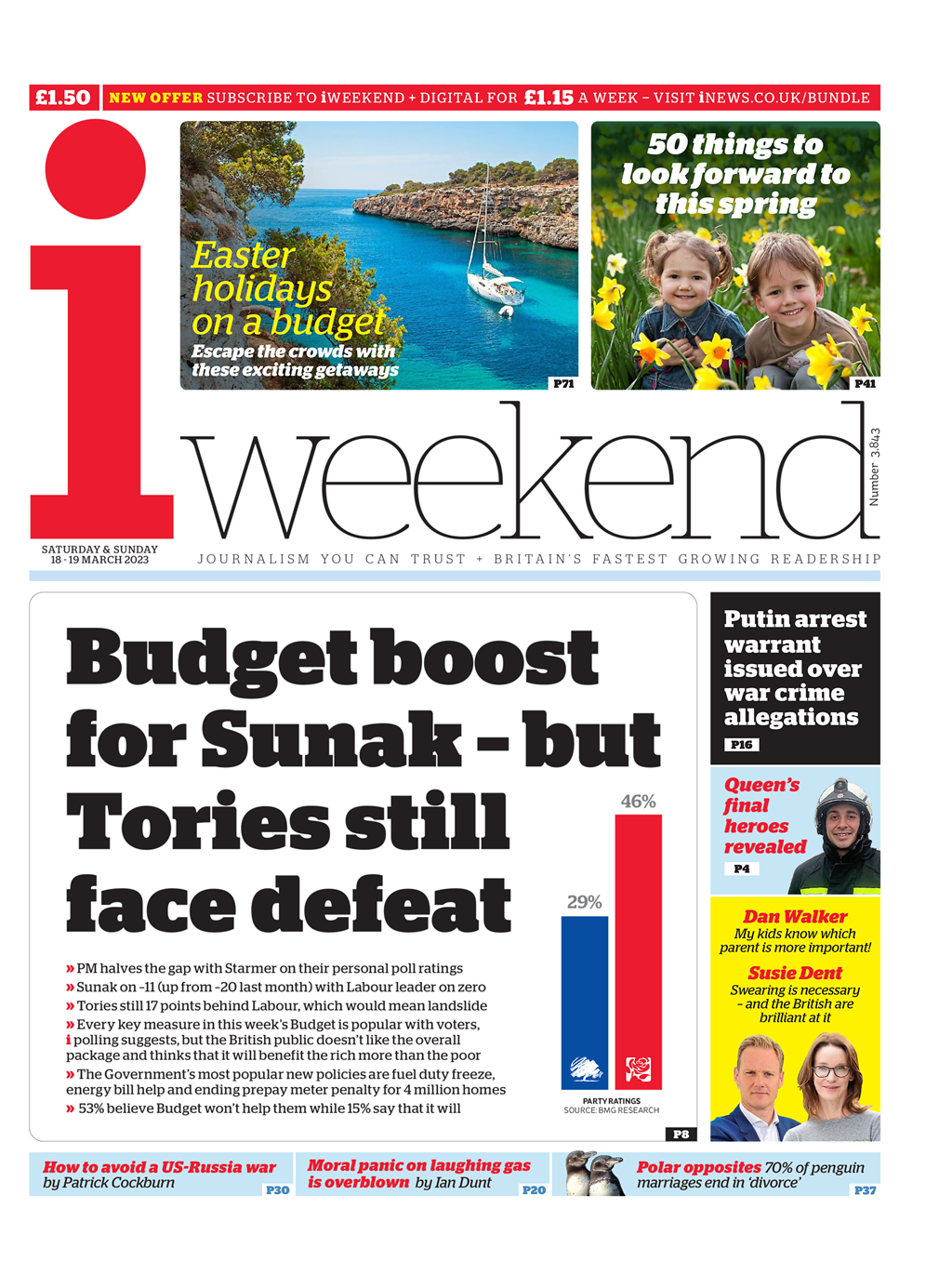 The Guardian
The Guardian reveals that NHS doctors are being offered cash bonuses of up to £5,000 to recruit colleagues for jobs at private hospitals, as commercial healthcare providers compete with an overstretched public health service for new staff.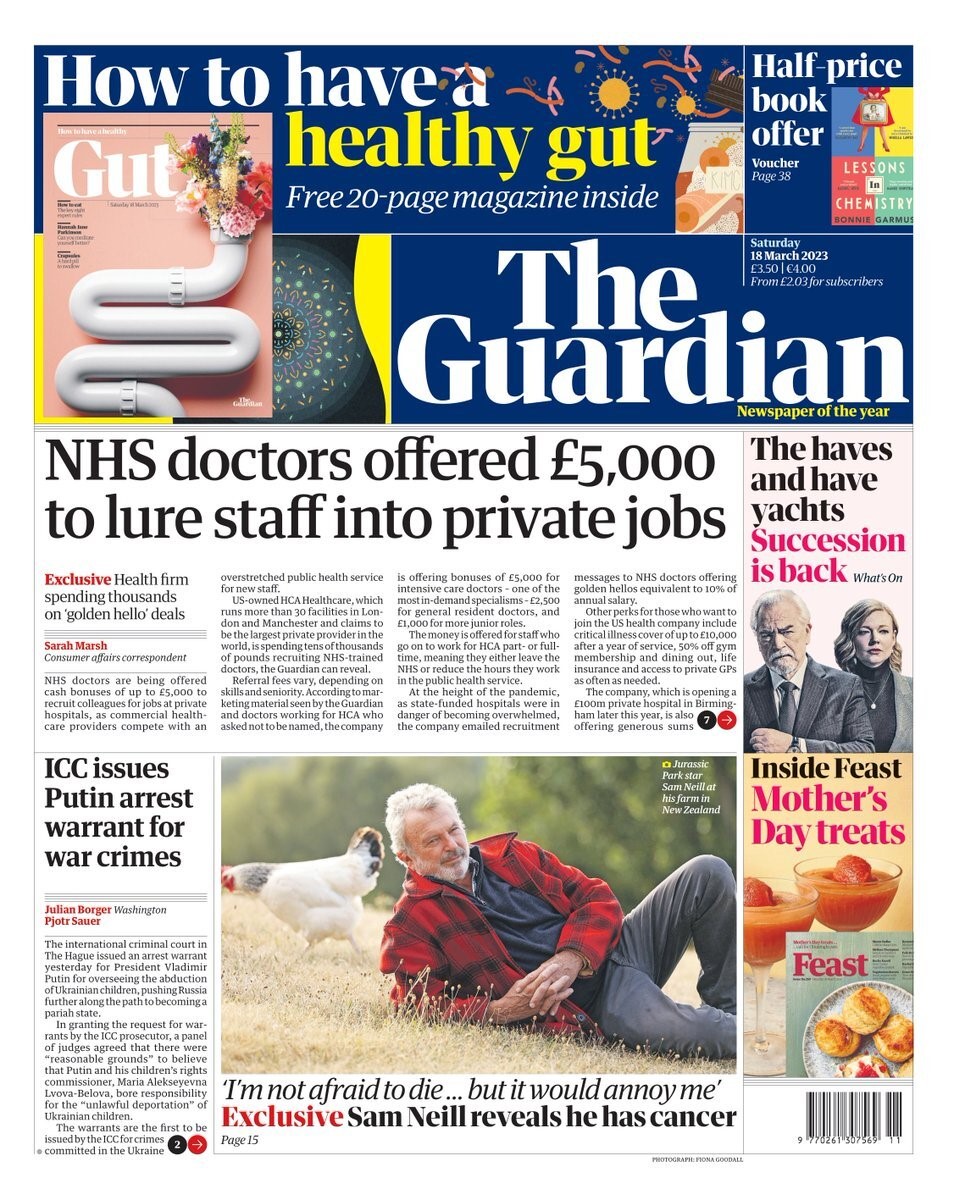 The Daily Telegraph
The Daily Telegraph leads on Russian President Vladimir Putin being accused of abducting Ukrainian children by the International Criminal Court (ICC), which issued a war crime arrest warrant against him on Friday.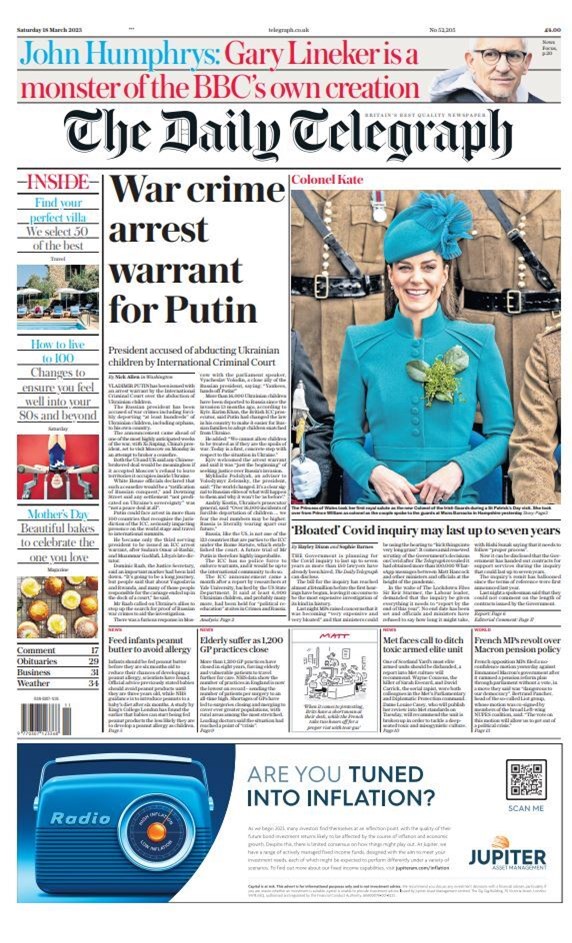 Daily Express
The BBC has found itself at the centre of a fresh storm after controversial plans to raise the licence fee were revealed, the Daily Express writes.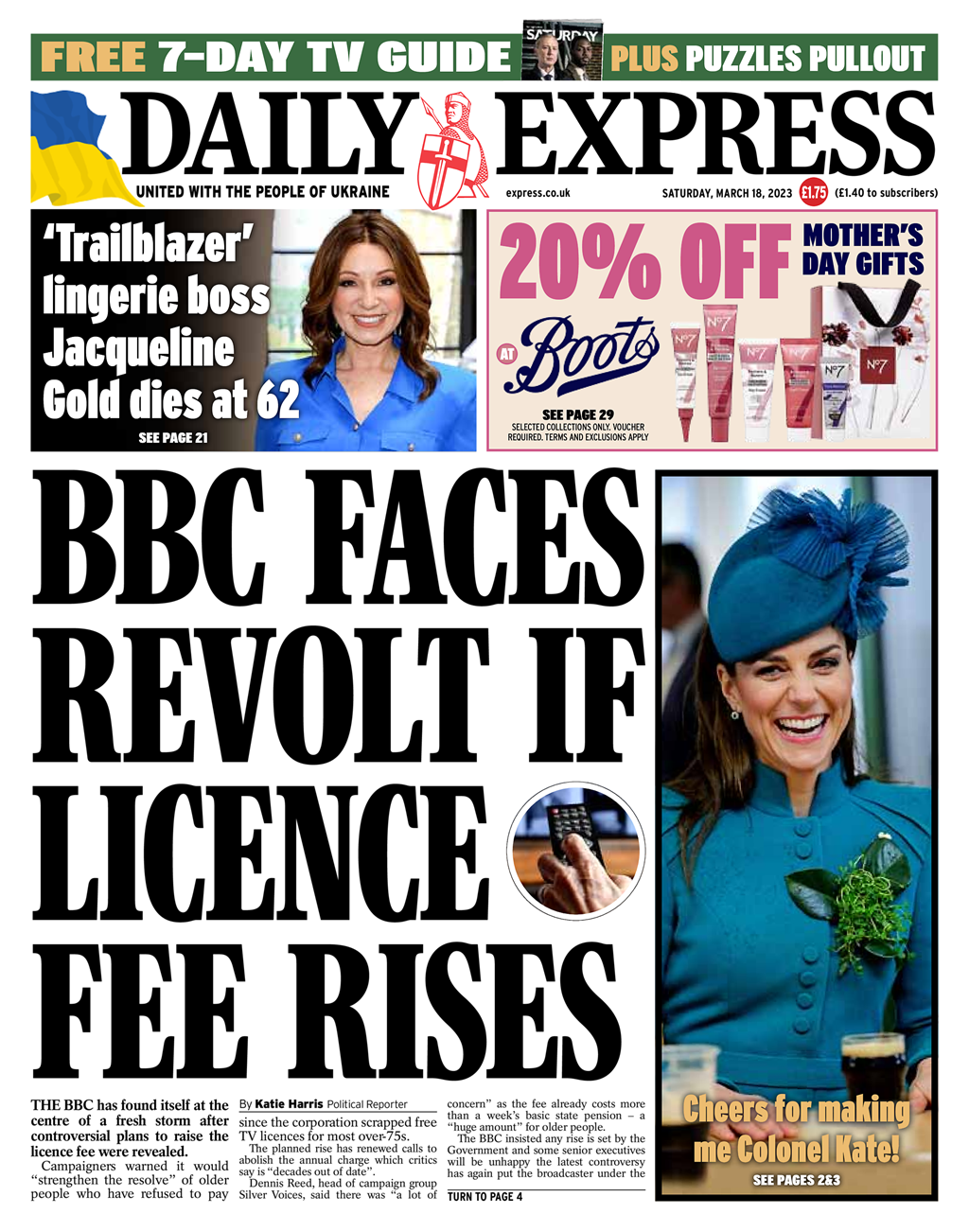 The Times
The Times also leads on the five-week strike by Passport Office workers, reporting that those needing new passports have been urged to get their applications in quickly before the walkout by 1,000 members of the Public and Commercial Services Union (PCS).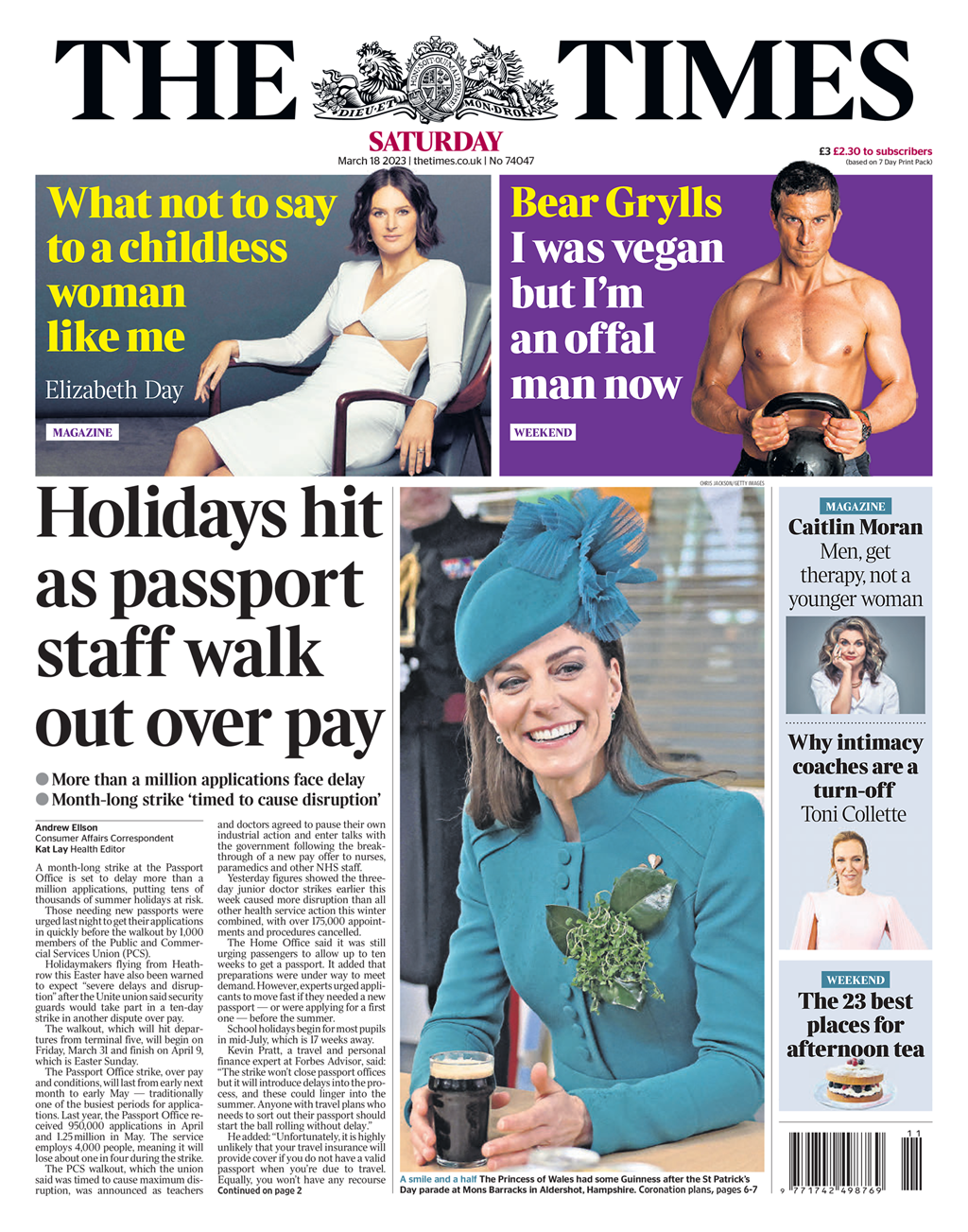 Daily Star
The Daily Star writes that the five-week strike is going to cause a summer of "passports pandemonium".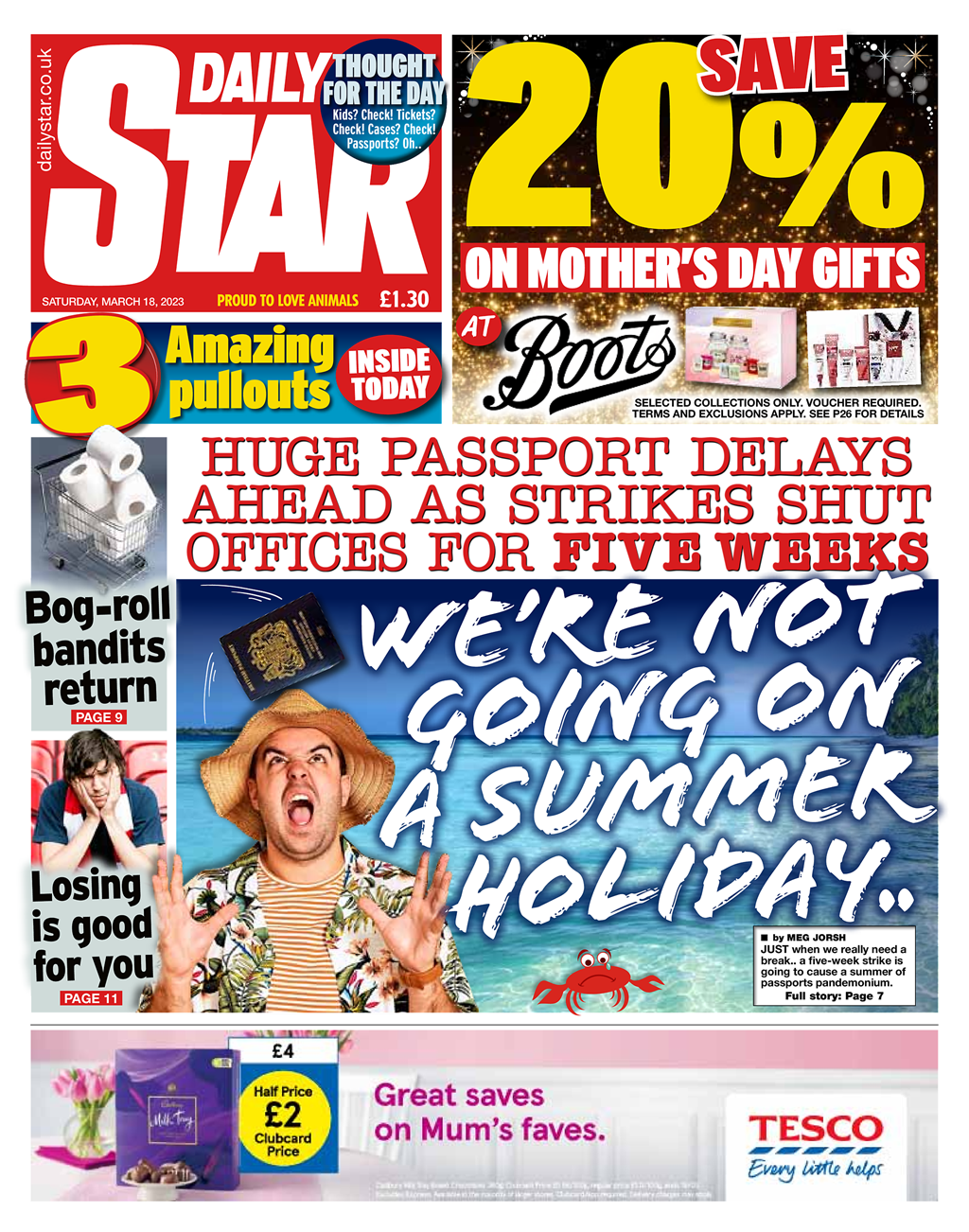 Daily Mirror
The Daily Mirror says it has won the fight to stop cruel hunters sending trophies home – with activist Eduardo Goncalves saying "the world is a better place for wildlife" after MPs banned hunting imports.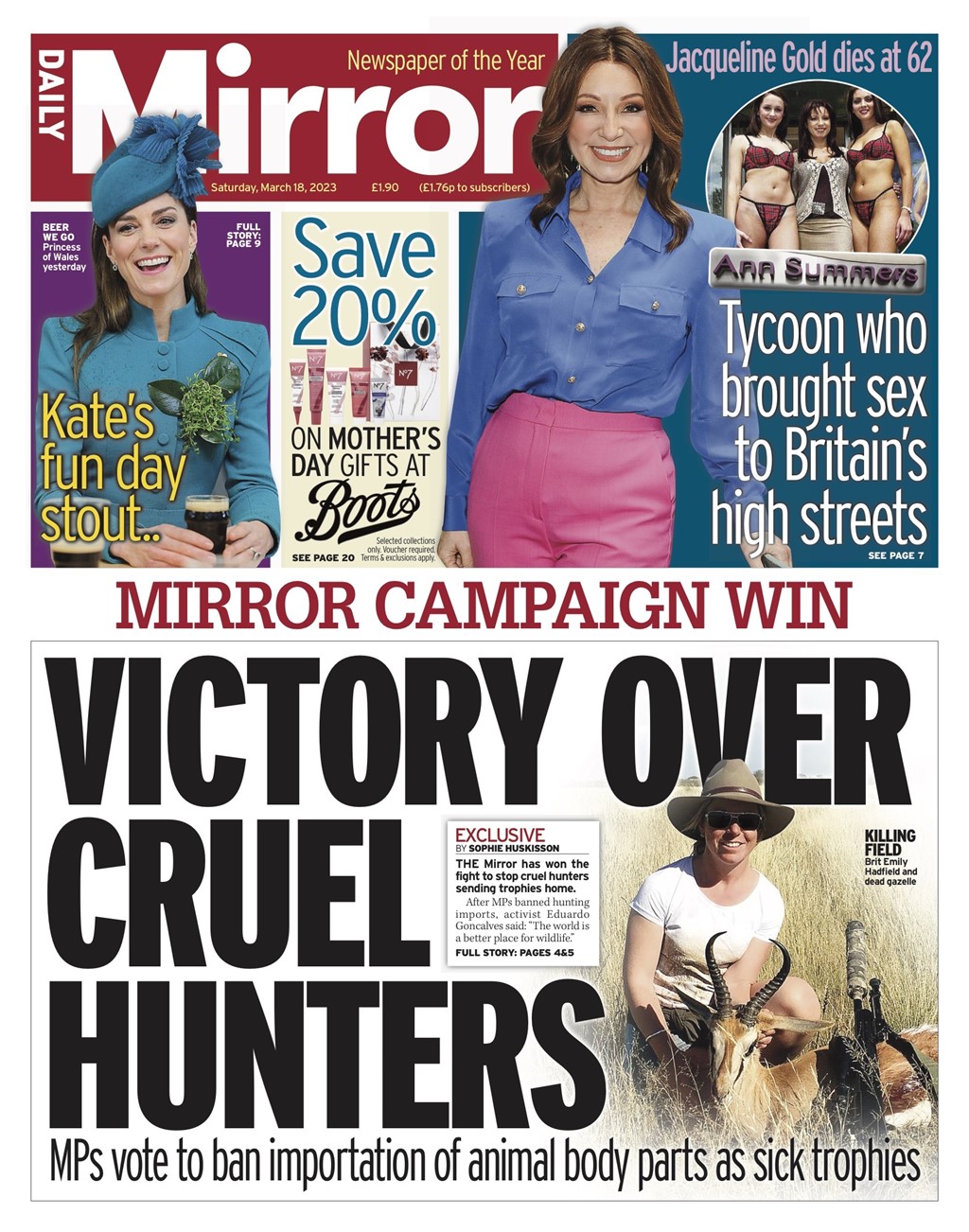 Daily Mail
Summer holidays are at risk from a five-week strike by passport staff, with walkouts set to start early next month just as the busiest period for applications gets underway, the Daily Mail reports.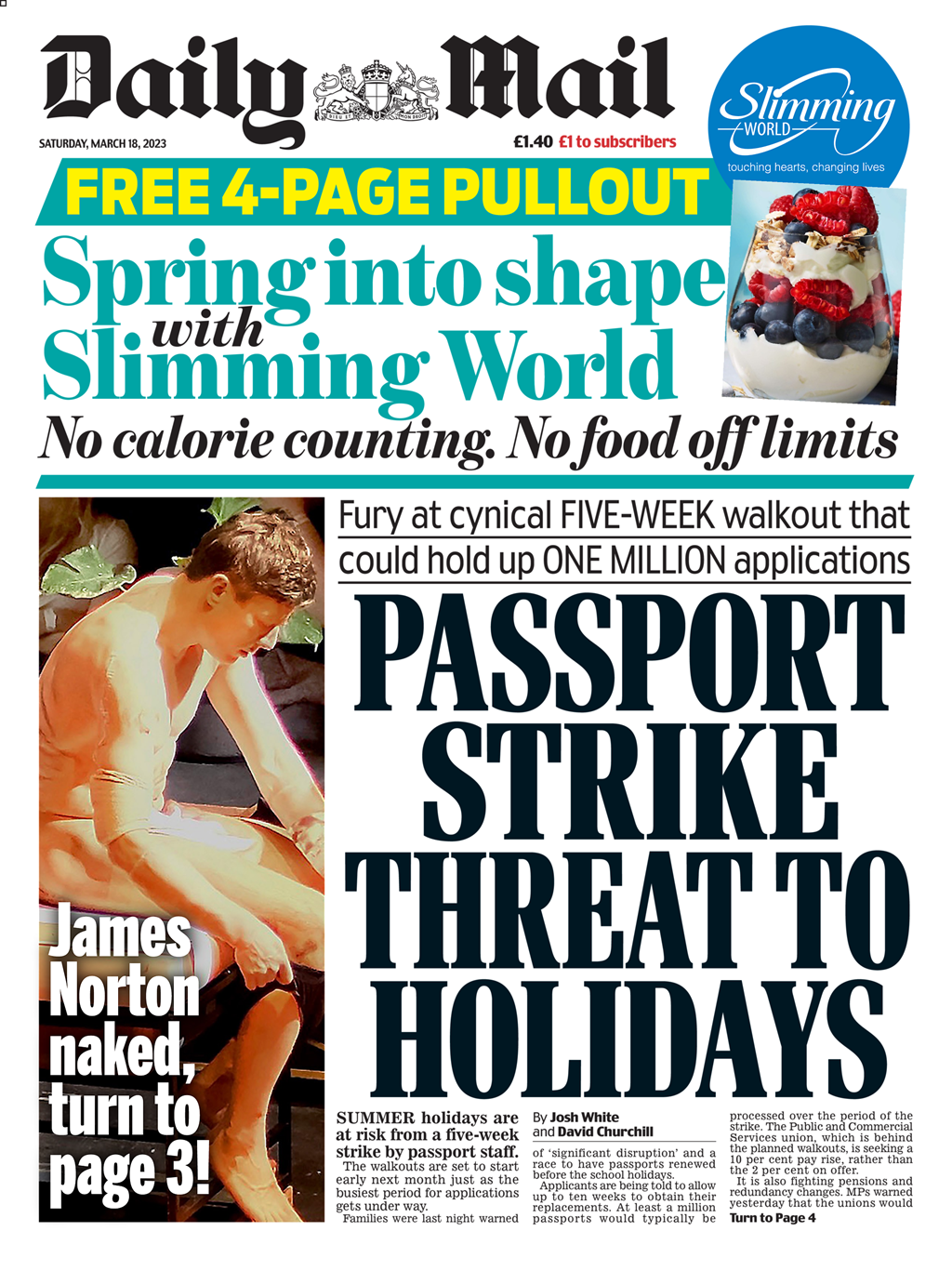 Financial Times
The Financial Times reports that investors have wiped nearly half a trillion dollars from the value of bank shares around the world in the worst rout for the financial sector since the onset of the COVID-19 pandemic.